For Kids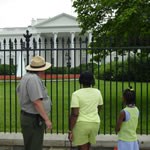 Activities taking place in President's Park include interpretive presentations and walks, special events, guided tours, exhibits and films to engage the public's interest in the Park's cultural history.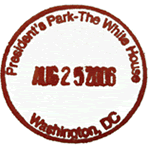 Stop at the White House Visitor Center information desk to have your NPS passport book stamped!
Click here for more information on "Passport To Your National Parks" program. Note that the passport book is not available for purchase at President's Park. Many of the bookstores at the sites included within the National Mall do offer the passport book, however.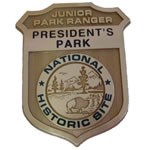 Children can have fun and earn awards in the Junior Ranger programs. The park has a junior ranger book you can pick up at the White House Visitor Center.


Last updated: April 27, 2022