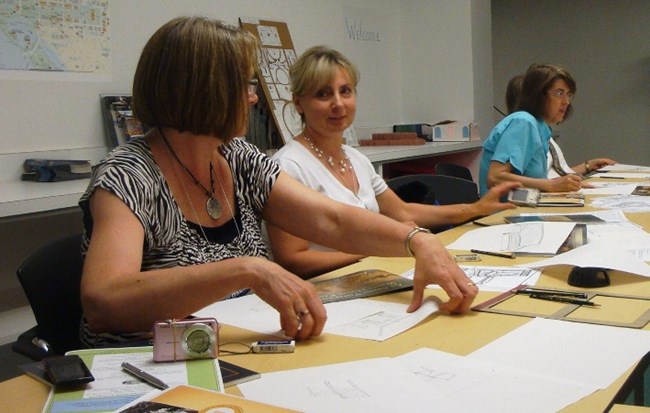 President's Park offers a variety of teacher workshops throughout the year that focus on a number of disciplines.
These workshops are designed to complement our in-park and in-classroom activities for students, and help teachers better understand the history of the White House, its grounds, and all of President's Park. Teacher workshops also promote a sense of stewardship of the cultural and natural resources found here and in all national parks.
We welcome suggestions for future workshops or symposia from educators. If you would like to suggest a topic or area for a workshop, please contact us.