Plan a Field Trip
President's Park offers several school programs at the White House Visitor Center to assist students in strengthening skills in critical thinking, analyzing, observing, researching, and writing while learning about presidents, the White House, and President's Park. Browse program offerings by grade or by topic.
All programs are free of charge and are approximately 1.5 hours to 4 hours. Reservations are available on Tuesdays, Wednesdays and Thursdays on a first-come, first-served basis. Each program can accommodate a maximum of 60 students, including teachers and chaperones. Free bus transportation may available to schools located within the Beltway.

Questions? Please call 202-208-1631.
Education Programs by Grade
Education Programs by Topic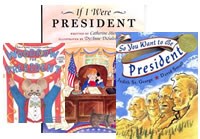 Witness to History
Grades K-3
A National Park Service Ranger reads age-appropriate literature to students during this program. Using the children's book If the Walls Could Talk, students will be introduced to former Presidents and First Families and learn about the many roles of the White House.

The program includes hands-on activities and a tour of the White House Visitor Center exhibits or President's Park. This experience promotes comprehension and fosters a respect for public officials and the government among youth.
The Redcoats Are Coming! - The War of 1812

Grades 4-6
Students will create videos about the War of 1812 as it relates to where they live in the District of Columbia, Maryland, or Virginia. This program also has students reenact the signing of the Treaty of Ghent at the Octagon House as they learn about what happened to the Madisons after they fled the White House.
President's Park - A Sense of Place
Grades 4-8

A suggested activity for all groups before visiting Washington.

The complex relationship we have with special places is explored in this program. Students will use maps and photographs to understand and interpret the spatial and functional relationship between the primary government buildings in Washington, the historical significance of the statues and memorials in President's Park, and the significance of the White House as an international symbol of freedom and democracy.

History through Art
Grades 4-8
Local artist Peter Waddell will introduce basic drawing techniques to students as they draw different historical objects--from Abraham Lincoln's hats to Dolley Madison's ice cream bowl--using different geometric shapes and shading techniques. While drawing, students will also learn about the importance of protecting objects like these for future generations. Following this activity, students will be given a walking tour of President's Park where they will find additional national treasures within the park.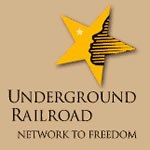 Slavery and the Underground Railroad - Traveling Trunk
Grades 4-8
This is a traveling trunk developed for use in local classrooms or in the White House Visitor Center by a park ranger.
This curriculum-based program has numerous lesson plans, period clothing, primary documents, artifact reproductions, and a musical instrument. The program incorporates social studies/history, language arts, mathematics, music and art.
Themes include:
Where it Began: Africa and the Middle Passage
Daily Life of Enslaved African-Americans
African Americans in the White House and the Nation's Capital
1800-1865
Seeking Freedom
Please note that the trunk circulates in the greater Washington, DC metropolitan area only.

Stepping into History at President's Park
Grades 5-8
This program provides an opportunity to combine history with technology as students use GPS units and historical images to travel through time. Students will stand where historic events took place, analyze and interpret the meaning of those events, and consider the role of these events in establishing the White House as a national symbol of American ideals.

If Statues Could Talk
Grades 6-8
Students conduct an in-depth examination of the statues in Lafayette Park from a multidisciplinary point of view and learn about conservation issues and processes. Students conduct an actual assessment of the condition of monuments in the park.

America's Forgotten War - The War of 1812 & The Treaty of Ghent
Grades 6-12
This program pairs American students with those from Belgium, the United Kingdom, and Canada to create opportunities for exciting international exchange and learning. Students will produce videos using Microsoft Photostory 3 and primary documents, music, cartoons, maps, and other sources to tell the story of the War of 1812 as it relates to where they live. Participating schools will then use Skype or a similar program to screen the videos, followed by an open classroom discussion about the War of 1812 and the impacts of the Treaty of Ghent with their partner school abroad.



Bridging the Watershed
Grades 6-12
This program introduces students and teachers to the Chesapeake Bay watershed. Also discussed is the environmental impact of trash and humans in a national park as well as on the watershed and the effects of non-native, invasive species on the balance of the park's ecosystem. The activities in this program were designed by teachers who use the constructivist approach and incorporate the five E's ---engagement, explorations, explanation, elaboration and evaluation.
Last updated: April 27, 2022