Youth Photography Program
Join the Summer 2024 Youth Photography Program
The program is a three-week program at the White House Visitor Center (1450 Pennsylvania Ave NW, Washington, DC). Students who apply should be committed to the full three-week program and expect to be outdoors up to 80% of the time in different summer weather conditions in the Washington, DC, area.
This is a three-week program for high school students entering 9th through 12th grade, with a passion for photography. This program is designed to help students explore the theories and practices of photography while boosting their awareness of the cultural and natural resources protected by the National Park Service. Students will learn photography and photo editing skills, explore national parks, and have their best work exhibited in the White House Visitor Center. As student volunteers, they help to tell the stories of national parks through their camera lens.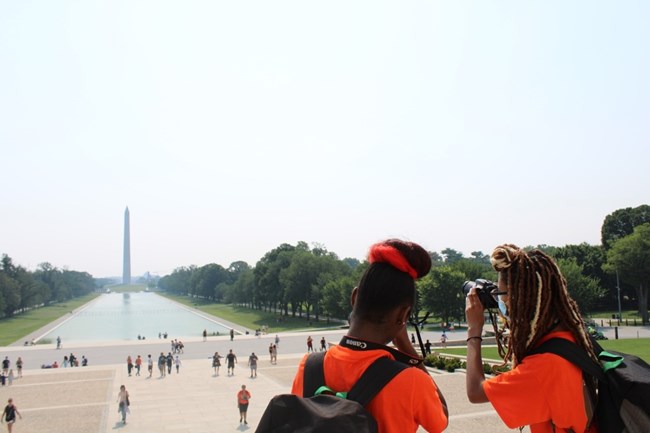 How to apply
Applications open in spring 2024. Email us to request an application. Students entering grades 9-12 in fall 2024 are eligible to apply. This is a free program with competitive entry. All applicants will be interviewed, and 20 students will be selected to attend.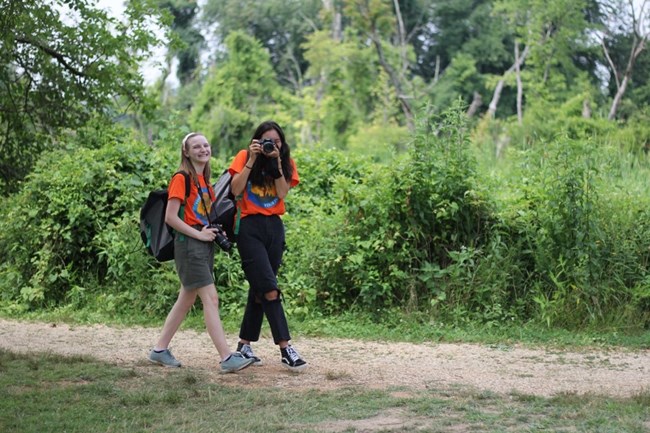 What to expect
We will loan all necessary camera equipment to participants. Students will receive Student Service-Learning Hours (SSL hours). Photos taken by participants may be used by the National Park Service for park publications and other media purposes.
Participants are expected to commit to this three-week program and are responsible for their own transportation to the White House Visitor Center.
President's Park will follow the current guidelines of the Centers for Disease Control (CDC) for COVID-19 prevention throughout the program. Students and staff may be required to wear masks within the building and during instructional lessons. Students will have access to masks, hand sanitizers, and disinfecting wipes.
Participants' photos will be on display in an exhibit at the White House Visitor Center at the conclusion of the program.
Testimonials
"The President's Park Program has not only deepened my knowledge of photography and sharpened my skills, but helped me understand the job of the Natural Park Service and the beauty of our parks."
Alex, 2021 Photography Program student
"This program has allowed me to take images that represent each individual park and turn it into something nice. The images I created from each park came out to be my best work thanks to the best teachers and my peers who helped me through my photography journey."
La'Tia, 2021 Photography Program student
"During this program, I have had once in a lifetime opportunities going to national parks, speaking with park rangers, professional photographers, and having inspiring teachers by my side willing to help and support me at anytime."
Cecilia, 2021 Photography Program student
Last updated: August 29, 2023