Visitor of the Month October 2014 - Bruce Beebe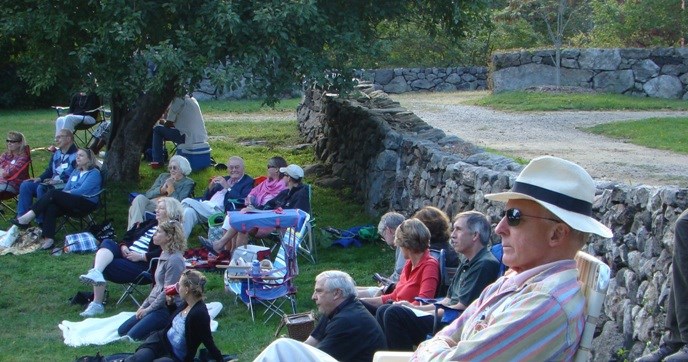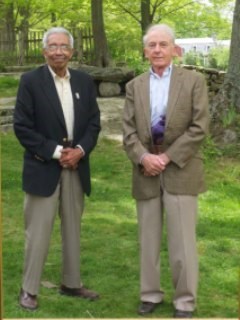 October 2014 Visitor of the Month: Bruce Beebe
Changing leaves also means a change in the Visitor of the Month for Weir Farm National Historic Site. The park is excited to introduce Bruce Beebe as our October honoree! Now retired, Bruce actively volunteers his time and knowledge at numerous places around the Wilton area. Bruce has served as past-president and is now current member of the Weir Preserve, a member of the board of the Weir Farm Art Center, president of the Wilton Land Conservation Trust, volunteered at St. Matthews Episcopal Church, Bruce anchors the July 4th Nod Hill Road Parade, and more! Because of the differences he has made to Wilton over the years, Bruce is also Wilton's recipient of their 2014 Distinguished Citizen Award, given to outstanding volunteers that have served Wilton over the years. Congratulations Bruce! The honor is well deserved.
Bruce visited the park before it was a national park, as a neighbor and as a friend of past residents and ardent preservationists Sperry and Doris Andrews. He would later become a member of the Weir Preserve Stewardship Committee and help set aside land for the enjoyment of future generations. However, when asked about his favorite memories at the park, Bruce recalls the work to restore the trails and stonewalls with the park's Integrated Resources Program Manager, Greg Waters. Bruce also enjoyed organizing and managing the Weir Farm Art Center, a private non-profit organization that works in partnership with the park to manage the Artist-in-Residence program. He also loves working on the annual Jazz in the Garden concert (held in September) and the annual Owl Prowl set this year for Friday November 7th from 6:00pm to 7:30pm at Weir Farm National Historic Site. Although Bruce's favorite park is Yellowstone National Park because of "the mountainous grandeur", he has really enjoyed "witnessing the amazing transformation of Weir Farm National Historic Site into an extraordinary reflection of Weir's time here, as well as that of Mahonri and Dorothy Young and of Sperry and Doris Andrews." Part of that transformation was just completed this year and it prompted Bruce to remark, "I was most impressed by the patience of one and all in preserving the Weir House and the Studios, the barn and the garden. The attention to detail is most impressive, and Wilton and Ridgefield now have a new, world-class historic jewel in their midst."
On behalf of everyone associated with Weir Farm National Historic Site, thank you for your preservationist spirit Bruce! Your energy and dedication humble us and we are so thankful for your continued involvement with Weir Farm National Historic Site.
Last updated: February 26, 2015