Visitor of the Month May 2014 - Charlie Burlingham Jr.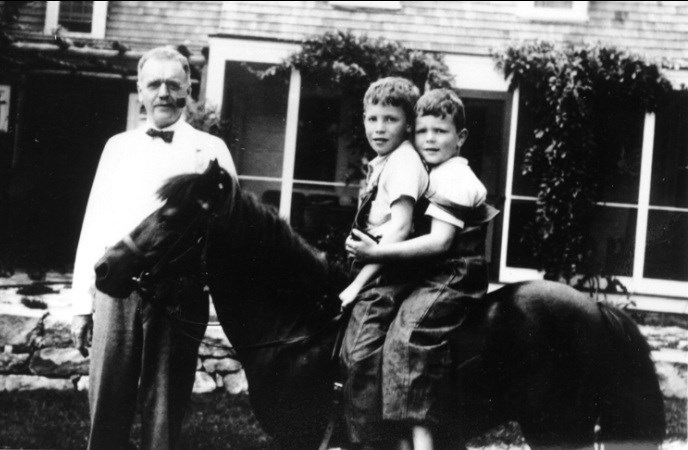 May 2014 Visitor of the Month: Charlie Burlingham:
Weir Farm National Historic Site is honored to announce Charlie Burlingham, Julian Alden Weir's grandson, as our May Visitor of the Month! Charlie is Cora Weir Burlingham's son and used to live in the house that now serves as the park's visitor center. He often stops by the park; either attending meetings of the Weir Farm Art Center or sharing some newly discovered work by his grandfather. So, despite visiting seven or eight different national parks, it's no wonder that Charlie says, "My favorite? Weir Farm, of course!"
Charlie grew up at Weir Farm and thinks of it like home. Charlie remembers his aunt Dorothy and uncle Hon [Mahonri] living in the Weir House and his "favorite times were dinners with them, a fire roaring on the hearth, good company, wonderful food and much laughter."
In fact, Charlie says that he "look[s] forward to the moment when we can walk in the front door of the Weir House, and it will be 1940 again! They always say, "You can't go home again". Ha!" Well, Charlie and the public will have a chance to see "the big Weir House" fully restored and historically furnished during the Grand Opening Weekend, May 24th and May 25th!
Charlie attended Harvard, served on a Navy destroyer during the Korean War, and became a lawyer. He has two children, four grandchildren, three-step children, and fourteen step-grandchildren. Today, he plays the piano, studies history, has a love of art and music, and hopes to live to 100. We do too, Charlie!
The past and present staff at Weir Farm National Historic Site cannot thank Charlie enough for everything he has done and continues to do for the park. As his grandfather said, "home is the starting place"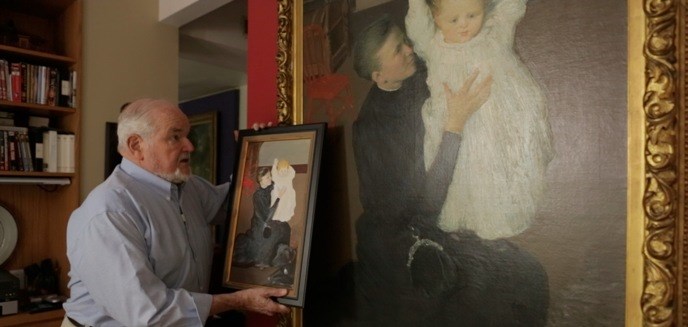 Last updated: February 26, 2015