Visitor of the Month June 2014 - Charlie Lay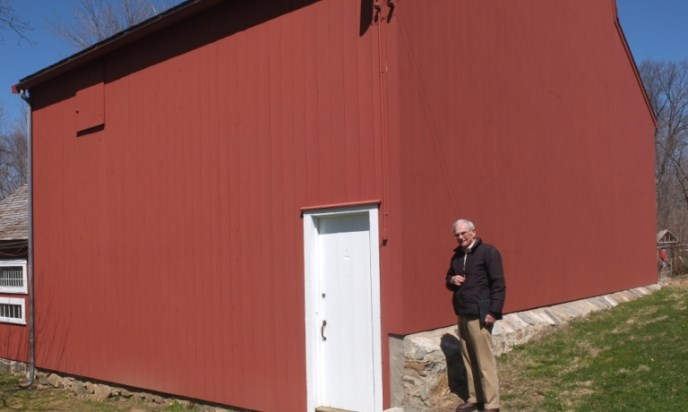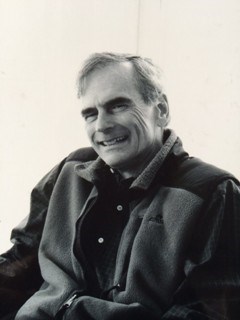 June 2014 Visitor of the Month: Charlie Mahonri Lay:
Weir Farm National Historic Site is honored to announce Charles Mahonri Lay, Mahonri Mackintosh Young's grandson, as our June Visitor of the Month! Charlie spent his youth at Weir Farm NHS and thinks of it like home. He used to come visit his grandparents, Mahonri and Dorothy Weir Young, at the Weir House during the 1940s and has more than one favorite memory of his times here.
He recalls coming to the farm during the weekends and summers with his parents Agnes Young Lay and Oliver I. Lay III, a freshly minted architect who designed the Young Studio. During these trips, Charlie vividly remembers his grandfather pulling clay out of the tub and setting up Charlie and his sister, Darcy, with clay for their projects. Looking back at those times with his grandfather, Charlie thinks of Mahonri as a genius that exhibited a strong passion for his work, putting an almost religious-like emphasis on art and creativity. Charlie also has fond memories of his step-grandmother Dorothy Weir Young; gardening in front of her tool shed at the spot of the newly restored Victory Garden, or bringing out cold Canada Dry ginger ales to enjoy at the stone picnic table. One memory that has stuck with Charlie was "a very bucolic day haying on the farm" at the age of ten.
Charlie would later serve in the Army before working for United Technologies. His children are all involved with the arts in some capacity. His daughter Alicia works for the National Trust for Historic Preservation. Charlie says that he "dabbles" in watercolor and sculpting. Aside from Weir Farm NHS, Charlie has visited Cape Cod National Seashore calling it "40 miles of national treasure!"
Swimming has been a lifelong pursuit for Charlie along with a love of boating; something he has done since those summers on Weir Pond. A professed reader of everything, Charlie has a preference toward historic preservation and environmental texts.
Charlie has been involved with the park since 1978, working with the Andrews on the original committee that helped to preserve the land here. He still stops by the park two or three times a year as a member of the board for the Weir Farm Art Center. However, he loves to get away and photograph "all of the classic sights" at the park. Throughout all the years, the most exciting moments were President George H. Bush's signing the legislation that created the park in 1990 and the grand opening of the newly restored Weir House, Weir Studio, and Young Studio this May.
He thinks that Weir Farm NHS, "…serves as an inspiration to all visitors, from all backgrounds. It meets the historical, cultural, and artistic criteria of the original mission. It encompasses the creative, intellectual, and artistic criteria of the original mission." Charlie, we all want to thank you for everything you have done and continue to do in preserving and promoting the artistic and inspirational legacy of Weir Farm National Historic Site. We cannot wait to see you back at the park.
Last updated: February 26, 2015