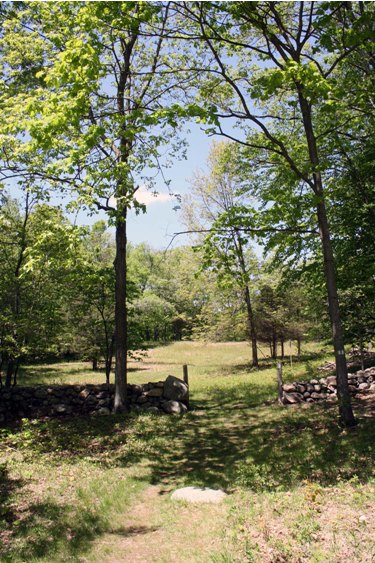 News Release Date:
May 18, 2013
Contact: Registration Line, (203) 834 - 1896 ext. 28
Lace up your hiking boots on Saturday June 1 to celebrate National and Connecticut Trails Day! Join us for a guided walk from 10:00 am to 12:00 pm, sponsored by Weir Farm National Historic Site, the Norwalk River Watershed Association, and the Ridgefield Conservation Commission. This informative three mile hike through National Park Service, Town of Ridgefield, and State of Connecticut property will discuss the natural history of the area, and how people historically used the land! The trail passes through old field, wetlands, mountain laurel groves, and towering rocky ledges.

Come prepared with sturdy walking shoes and a water bottle. There is no fee to participate, but registration is required. To register and for directions to the hike's starting point, please call 203-834-1896 ext. 28.

Weir Farm National Historic Site was home to three generations of American artists. Julian Alden Weir, a leading figure in American art and the development of American Impressionism, acquired the farm in 1882. After Weir, the artistic legacy was continued by his daughter, painter Dorothy Weir Young and her husband, sculptor Mahonri Young, followed by New England painters Sperry and Doris Andrews. Today, the 60-acre park, which includes the Weir House, Weir and Young Studios, barns, gardens, and Weir Pond, is one of the nation's finest remaining landscapes of American art. For more information about Weir Farm National Historic Site or the National Park Service, please visit www.nps.gov/wefa or call 203-834-1896.