Bob Fox Visitor of the Month April 2014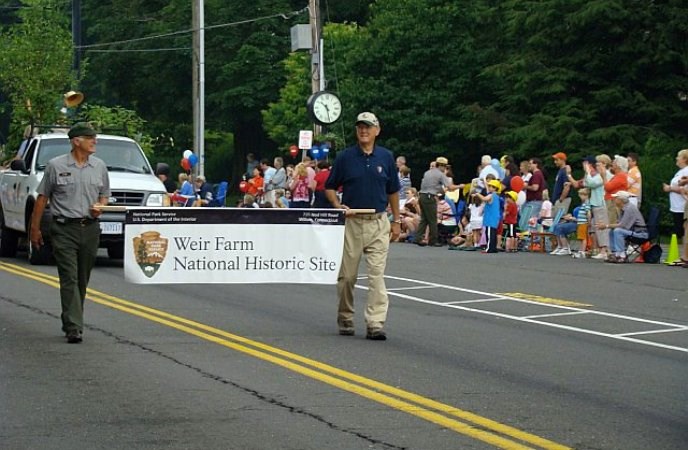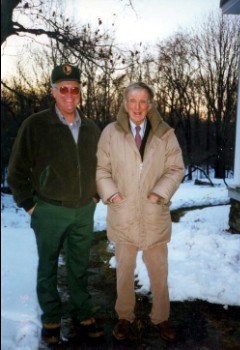 April 2014 Visitor of the Month: Bob Fox
Visitors of the Month in 2014 will highlight past staff, friends, and family associated with Weir Farm National Historic Site (NHS). April begins by highlighting Bob Fox, the park's retired facility manager. Bob and his wife, Suzie, live in downtown Ridgefield, but he cannot stay away from the park. Either stopping by to see old friends or volunteering to play Julian Alden Weir at the Ghosts of Ridgefield, it is no wonder that Weir Farm NHS is Bob's favorite national park.
Bob first came to the park in 1991 and felt an instant connection because of his past; he grew up on his parent's old farm in New Fairfield. In recalling his dedicated years of service, one of Bob's favorite things about working here was, "ensuring that Weir Farm and its story will endure for years to come". In fact, the National Park Service recognized him in 2008, awarding Bob the prestigious Appleman-Judd-Lewis Award for his efforts that helped stabilize, preserve, and make accessible many of the park's structures and cultural landscapes. Bob also loved being present for the last generation of artists that lived at the park, the Andrews. He fondly remembers Sperry Andrews painting in the Young Studio on wintery days and experiencing Doris Andrews's passion for the preservation of the park. Maybe this connection to the people and his role in the preservation of the park is why Bob is so excited for the upcoming grand opening of the Weir House, Weir Studio, and Young Studio.
Perhaps you will see Bob at the park enjoying his favorite activity, "walking around the park late in the day with the sun low in the west". Alternatively, if you find yourself near Peconic Bay on Long Island this winter, you might see Bob supervising repair work on 600-feet of bulkhead.
Today, Bob is still always on the move from learning to cane chairs to teaching himself iMovie, he is always "tinkering". Bob and Suzie's daughter, Margaret, is studying to be a Presbyterian minister and a lawyer, and their son, Tony, is a stringed instrument technician at a Guitar Center in Florida.
Bob, we cannot thank you enough for your dedication and tireless efforts in preserving the story of this special place for future generations!!!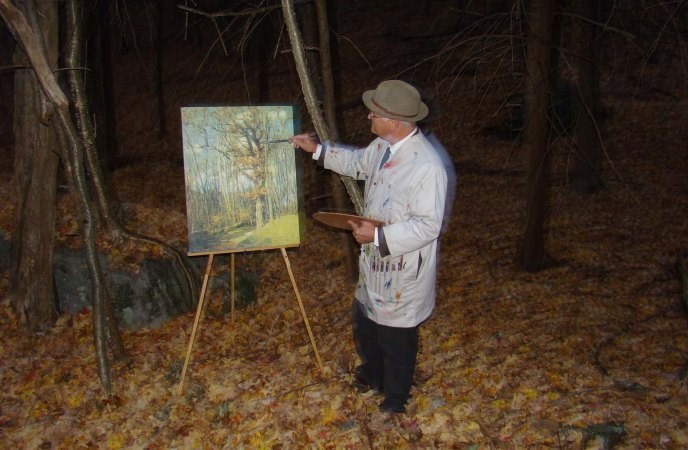 Last updated: February 26, 2015