Donate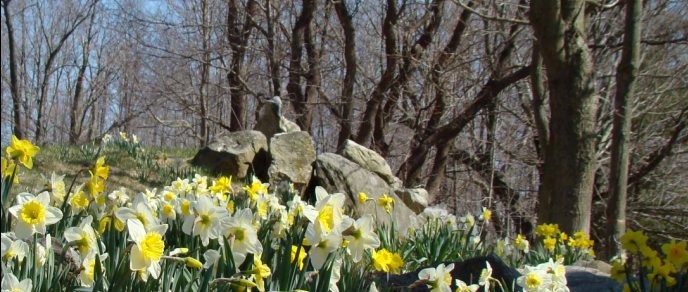 Thank you for your interest in supporting Weir Farm National Historic Site. The park may accept donations from individuals, families, organizations, foundations, corporations, businesses, associations and other entities. Your contribution will be used to acquire art historically associated with the site and support the preservation and programs of the only national park in the country dedicated to American painting. No other federal agency relies as heavily on the generosity and kindness of its visitors, and we thank you for your past support and look forward to future cooperation.
Generous donations in the past have been used to replace damaged trees, maintain the site's historic gardens, improve interpretive exhibits, and acquire art, period furnishings, and archival materials for the park's permanent museum collection.
The park is able to accept direct donations. If you are interested in donating, you may contact the park by phone (203) 834-1896, by email, or you are welcome to make a contribution to the donation box located in the visitor center. Please make checks out to the National Park Service.

Donations may be mailed to:
Superintendent
Weir Farm National Historic Site
735 Nod Hill Road
Wilton, CT 06897
Making purchases from the Weir Farm National Historic Site Museum Store also supports the preservation and programs of the park.

Last updated: February 26, 2015