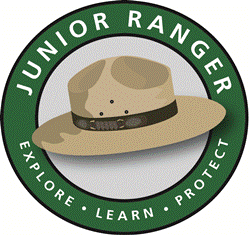 Wanted: Junior Rangers.
Skill, cunning, and creativity - needed. Exploration of park or park website - expected. Discovering the island's history, legends, and ecosystems - required. Honor and recognition as an official Junior Ranger upon your success - promised. Junior Ranger badges shall be awarded.
Are you up to the challenge?
This book is filled with activities for all ages. Complete the activities, show your book to a park ranger, and receive a Junior Ranger badge.
You may download a copy and send it in for a certifcate and badge.

Mail to:
War in the Pacific National Historical Park
135 Murray Blvd, Ste 100
Hagatna, GU 96910