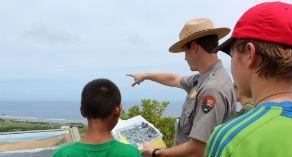 Field Trips and Outreach
Field trips enhance classroom learning and broadened the learning experience for students. Educators can choose between self-guided or park staff-guided field trip. They can also choose to bring their national park to their classroom for an outreach program. Education programs are free of charge. Park brochures are available at the T. Stell Newman Visitor Center.
Learn more and download an application.