Experience Your National Park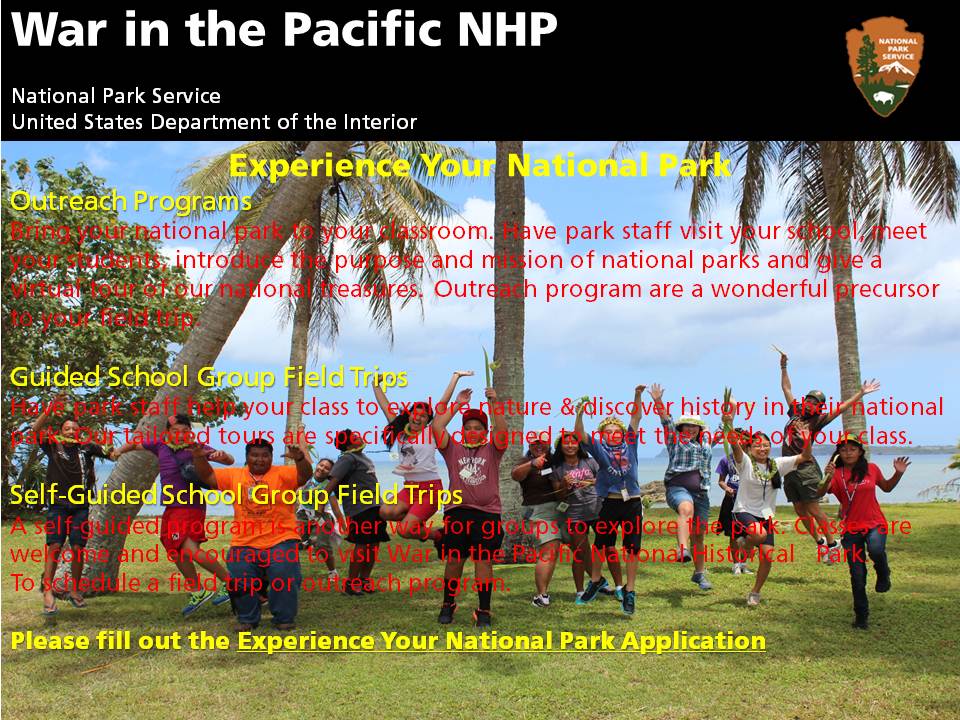 Teaching With Historical Places
Historic places generate excitement and curiosity about why they should be remembered.
Visiting historic places offers valuable experience and information that can help bring history to life. It encourages imagination and helps students make important connections between social and scientific disciplines, and subjects relevant to their own lives. Students not only learn more, they also come to appreciate the value of preserving their island's cultural, natural, and historical heritage.
Field trips enhance classroom learning and broadened the learning experience for students. Educators can choose between self-guided or park staff-guided field trip options for their visit. They can also choose to bring their national park to their classroom for an outreach program. Education programs are free of charge. Park brochures are available at the T. Stell Newman Visitor Center or contact the park at educationspecialist@pacifichistoricparks.org for other classroom resources.
Click here to down load application.
Last updated: March 1, 2015