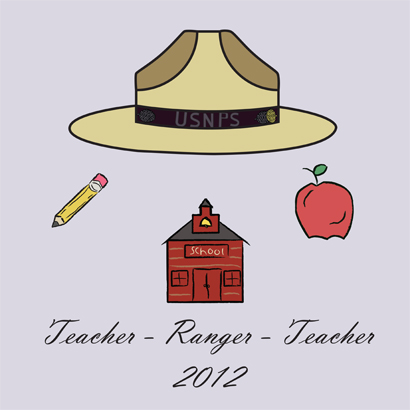 News Release Date:
February 3, 2012
Washita Battlefield National Historic Site is seeking a dynamic teacher to work as a uniformed National Park Ranger for eight weeks this summer as part of the Teacher to Ranger to Teacher (TRT) program. This teacher will perform various duties including developing and presenting interpretive programs for the general public, staffing the visitor center, and developing curriculum-based materials for the park. A special project will be to assist with the planning of the fourth annual Teacher's Workshop, A Window on our World: Bringing Cheyenne Perspectives into the Classroom, which will be held on Saturday, June 23, 2012.
In April 2013, during National Park Week, Teacher-Rangers will wear their NPS uniforms to school, discuss their summer as a park ranger, and engage students and other teachers in activities that relate to America's national parks.
The park will provide a uniform as well as a stipend for the teacher. We invite all interested teachers to contact Kathryn Harrison, Education Coordinator at 580-497-2742, or by e-mail at kathryn_harrison@nps.gov for an application. The deadline for submitting the application is March 16, 2012.