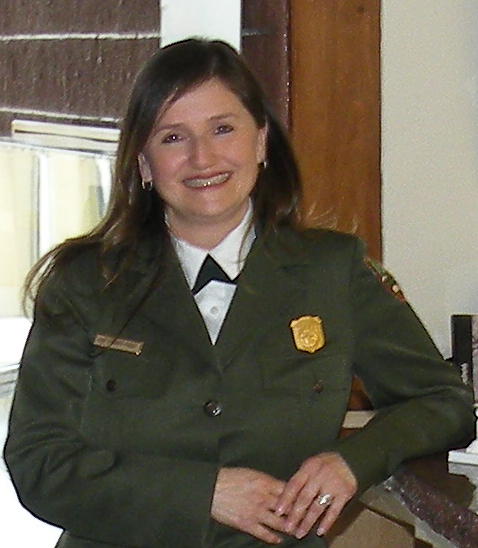 News Release Date:
February 13, 2009
New Superintendent to be
Installed at Washita
Battlefield NHS
On Wednesday, February 25, 2009 at 3:00 PM, park staff, forest service staff, members of the community, state and regional staff gathered in the Washita Battlefield National Historic Site visitors gallery to attend the installation and welcoming ceremony for new superintendent, Lisa Conard Frost. 
Lisa Conard Frost, a 16-year veteran of the National Park Service, has been named Superintendent of Washita Battlefield National Historic Site in Oklahoma, according to Intermountain Regional Director Mike Snyder.
An Oklahoma native, Conard Frost is a tribal member of the Cherokee Nation. She holds a bachelor's degree in history from Northeastern State University in Tahlequah, Oklahoma, and a master's degree in human relations from the University of Oklahoma in Norman.
"I could not be more honored and excited for the opportunity to serve at Washita Battlefield," Conard Frost said. "The site's significance and themes represent many of the characteristics I hold dear in my heart. I look forward to working with the great staff, respected tribes, and important partners and community members in representing the National Park Service and my home state."