Date:
January 4, 2010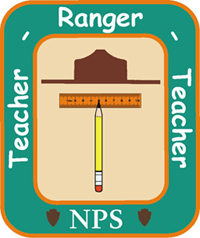 Be a National Park Ranger this Summer!
Apply for the Teacher-Ranger-Teacher Program Summer 2010
Put on the Ranger uniform, receive training, and work for the National Park Service at Washita Battlefield National Historic Site for eight weeks between June and August 2010. The intent of the Teacher to Ranger to Teacher (TRT) program is to link National Park units and teachers with Title I student populations in urban and rural school districts. Teachers spend the summer working in the park performing various duties depending on their interests and the interests of the park, including developing and presenting interpretive programs for the general public, staffing the visitor center desk, developing curriculum-based materials and taking on special projects. They spend part of their school year presenting park-related activities in uniform to their students. Teacher-Rangers also make presentations to other students, teachers, and schools during National Park Week.
The teacher will receive a stipend and the program is open to any school district teacher. Please contact Kathryn Harrison, Park Ranger/Education Coordinator, 580.497.2742 or go on line to e-mail us. For more information about the Teacher-Ranger-Teacher program, visit https://www.nps.gov/learn/trt/.