Be A Junior Ranger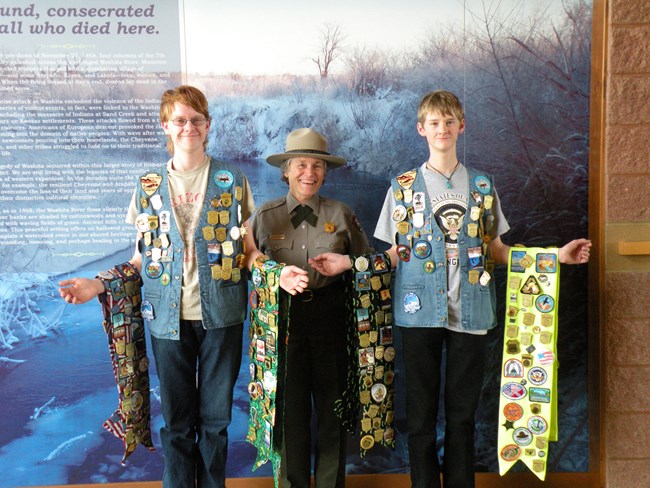 Children of all ages can become a Junior Ranger (PDF 6.03 MB) at Washita Battlefield. Already on your way here? Just pick up an activity booklet at the visitor center, and explore the park to find the answers to the activities.
Once you have completed Washita's Junior Ranger book then start on the Oklahoma Outdoor Ranger (PDF 2.37 MB))

Remember kids, ask your parents to help you fill out the booklet, and feel free to ask a park ranger with any questions you might have.

Explore Washita Battlefield National Historic Site, complete the activities, and take the booklet to a park ranger for review. After the review, a Washita Battlefield Junior Ranger Badge will be awarded for a job well done.


Last updated: January 30, 2021