Rainy Lake Area Programs and Tours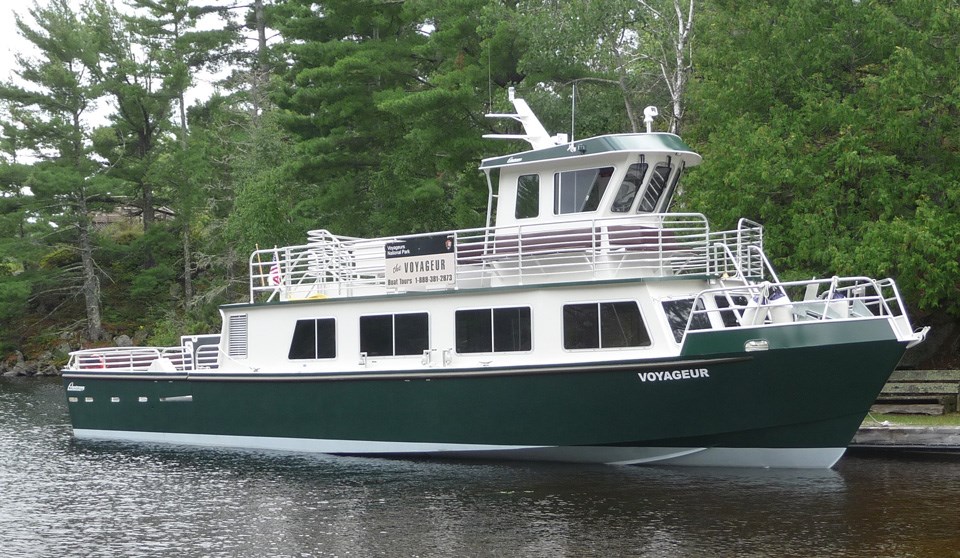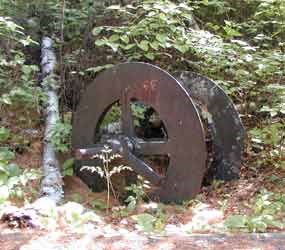 Voyageur Tour Boat Schedule
All Voyageur and Amik tour boat reservations are handled by Recreation.gov and can be made, in advance either online or by telephone. Please see the Voyageur National Park Boat Tour Reservation page for more information about this system.
Reservations will be available starting April 15th, 2018.

*All programs subject-to-change, please check back for the most up-to-date program schedule.

Grand Tour (accessible)
Board the Voyageur Tour Boat and navigate Rainy Lake in search of active eagle nests, view a commercial fishing camp from the boat, and watch for abundant wildlife. A short stop at Little American Island (1/4 mile accessible walk) explores the 1890's Rainy Lake gold rush. Adult $30, Child $15, Toddler (2 and under) $3. (4-passenger minimum)

June 17- September 2, 2018
Sunday, Monday, Wednesday, Friday, Saturday
2-4:30 pm

September 3-19, 2018
Monday, Wednesday
2:00-4:30 pm
Kettle Falls Cruise (accessible)
Voyage to the historic Kettle Falls Hotel. Spend 2 hours on land to dine at the hotel, enjoy a picnic lunch, or explore the hotel and nearby dam. Tour fees do not include meals. Adult $50, Child $25.00, Toddler (2 and under) $3. (22-passenger minimum)
September 8, 15, and 22, 2018
Saturday
9:30 am- 4:00 pm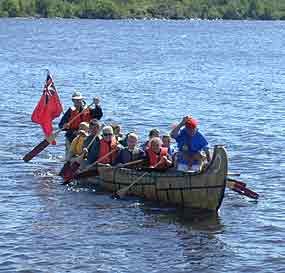 Canoe Tours
North Canoe
Paddle back in history aboard a 26-foot North Canoe. Learn the voyageur paddle salute and explore the life of a voyageur. Minimum age is 5, paddling required, and weather dependent. Reservations recommended. Call the visitor center at (218) 286-5258. Free.

June 18- August 9, 2018
Monday, Thursday
10:00-11:30 am
Looking for a sneak peak of a North Canoe tour? Check out the North Canoe Promo video!
Black Bay by Canoe
Get a close up view of a beaver lodge while paddling the water of Black Bay. Minimum age is 5, paddling required, weather dependent. Reservations recommended. Call the visitor center at (218) 286-5258. Free.

June 19- August 10, 2018
Tuesday, Friday, Saturday
10:00 am - 12 noon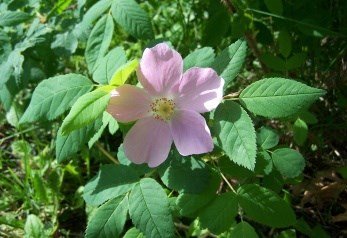 Other Naturalist-led Programs
Ethno-botanical Garden Tour (accessible)
Join park staff and walk through Voyageurs' diverse ecosystem. An Ojibwe Indian camp awaits at the heart of the native plant garden (accessible 1/4 mile walk). Free.

June 17- August 31, 2018
Daily
1:00- 1:30 pm
Last updated: July 19, 2018