Sledding Hill Opens in Voyageurs National Park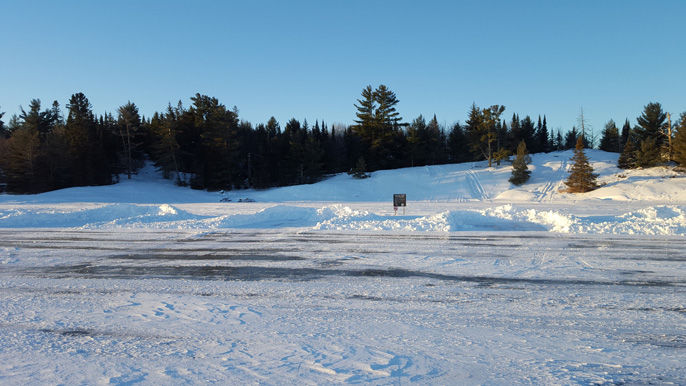 News Release Date:
February 18, 2016
Contact: Tawnya Schoewe, 218-283-6670
Contact: Chris Amidon, 218-286-5258
INTERNATIONAL FALLS, MN: Snowmobiling, ice fishing, cross country skiing, and snowshoeing have been staples of winter recreation for years in Voyageurs National Park. This year, park staff has created a groomed sledding hill on Kabetogama Lake –the Sphunge (pronounced Spung) Island Sledding Hill.
This sledding venue provides vehicle parking off of the Kab-Ash Ice Road, picnic tables, and a fire ring. There is a small hill for younger children and a larger, steeper hill for the more adventurous.
To enjoy the Sphunge Island Sledding Hill, access the Kabetogama Lake Ice Road from the Kabetogama Lake Visitor Center Boat Launch. Then drive the Sphunge Island Loop around the north side of the island to the parking area. The sledding hill will remain open while snow and ice road conditions last.
Grab your friends, a couple of sleds, some warm winter gear, and have some downhill fun at the new Sphunge Island Sledding Hill.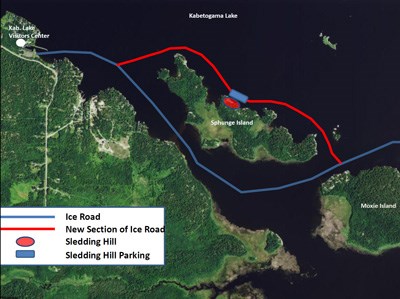 Last updated: February 18, 2016