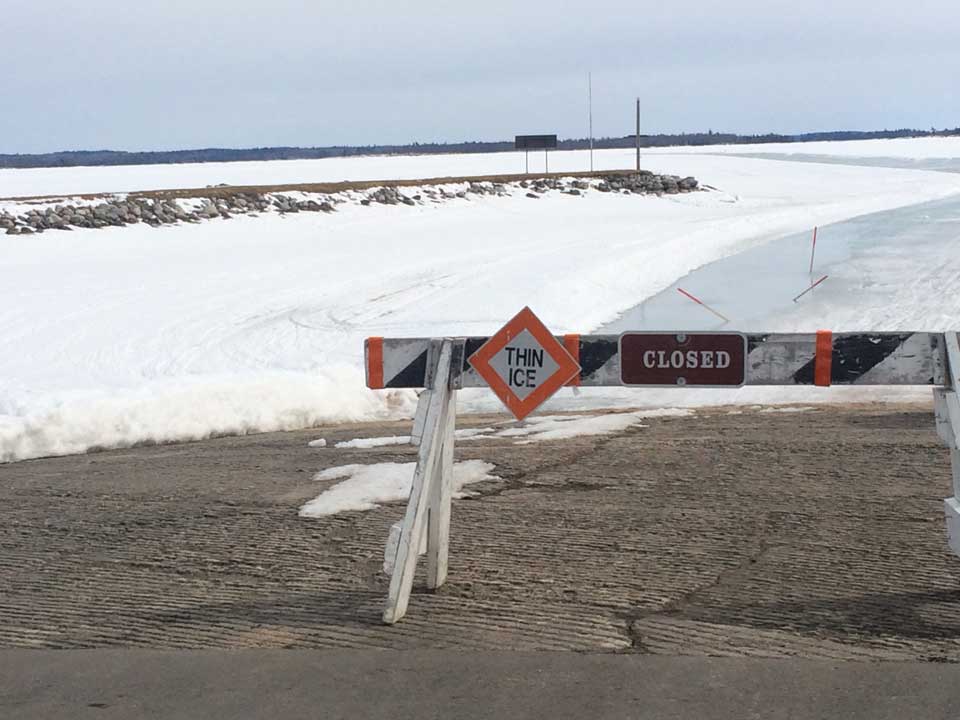 News Release Date:
March 29, 2018
Contact: Tawnya Schoewe, 218-283-6670
Contact: Ben Welch, 218-283-6658
INTERNATIONAL FALLS, MN: Voyageurs National Park is no longer recommending travel on frozen lake surfaces within the park. Due to the warming weather and lack of snow; ice conditions are deteriorating, standing water is appearing on frozen lake surfaces, and bare ground is appearing on the safety portages.
Park trail markers and hazard signs are no longer able to remain upright so park staff have begun the removal of those markers. The Rainy Lake Ice Road, Kabetogama Lake Ice Road, and all snowmobile routes are closed. Other winter recreation trails in Voyageurs National park are no longer being maintained.
Visitors are welcome to come and hike the Oberholtzer Trail and the Rainy Lake Recreation Trail as conditions permit. Park staff would like to remind visitors the Rainy Lake Visitor Center remains open Wednesdays through Sundays, 10:00 am to 4:30 pm.
Thank you to all Voyageurs National Park visitors for making this a safe and enjoyable winter season.
www.nps.gov
About the National Park Service. More than 20,000 National Park Service employees care for America's 417 national parks and work with communities across the nation to help preserve local history and create close-to-home recreational opportunities. Learn more at
www.nps.gov
.