2018 Voyageurs National Park Student Art Contest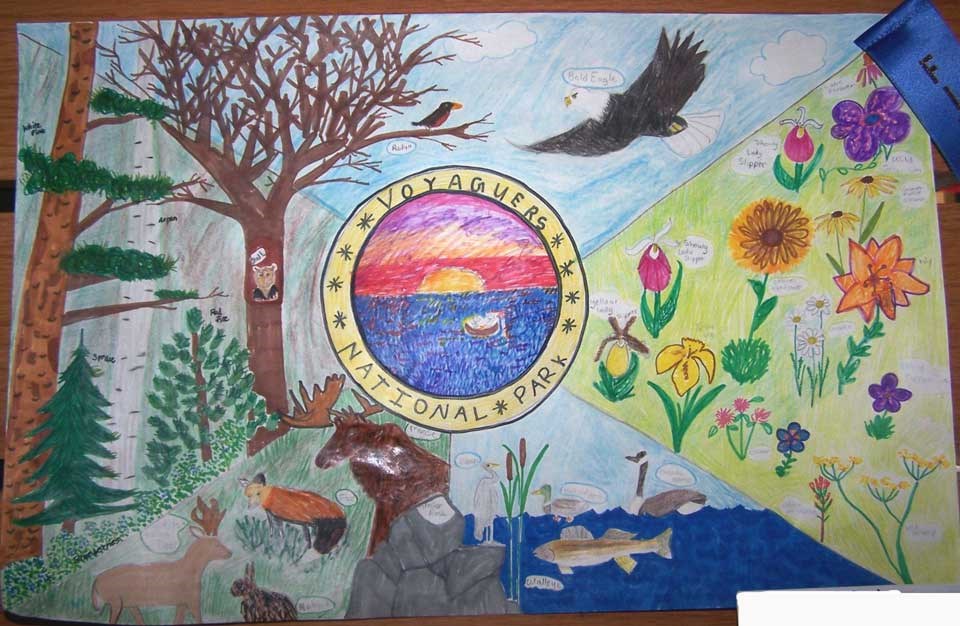 Are you a student who likes to draw, color, and create art work? Voyageurs National Park is seeking the park's gateway community students to submit art work for the Voyageurs National Park Student Art Contest. The first place winner will have his/her artwork displayed on the back cover of the new Voyageurs National Park Coloring Book! Prizes will also be awarded for the top three entries.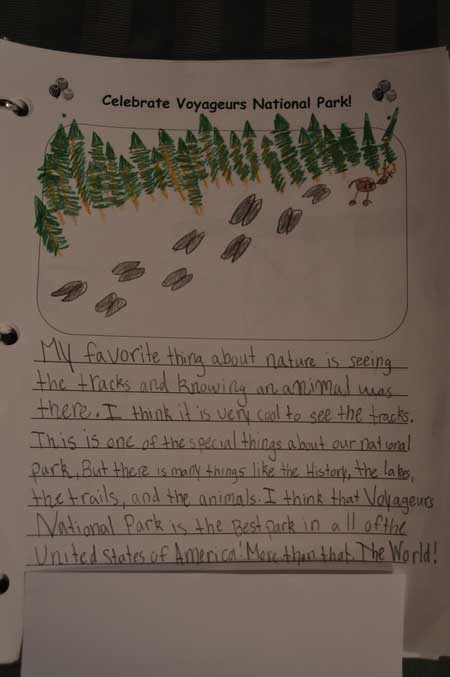 Who
Students in any of the park's gateway communities. Schools include: Falls Elementary, St. Thomas Aquinas, Littlefork-Big Falls, Indus, North Woods Elementary, Fort Frances, and the Borderland Homeschool Group.
What
Grades 2-6:
Draw a picture of your favorite Voyageurs National Park animal in its natural habitat.
Grades 7-12:
Contest theme is "See yourself in Voyageurs National Park." Art work should represent a person out in the park enjoying a recreational activity. Get creative!
When
Artwork must be submitted to Voyageurs National Park Headquarters by
Thursday, April 19, 2018 to be eligible
.
Where
The top three entries will be on display at the Rainy Lake Visitor Center during National Park Week, April 24-29. These entries will also be featured on the Voyageurs National Park Facebook/Instagram.
Contest Rules
All entries must be a free-hand, colored drawing on 8.5" x 11" paper, in portrait orientation. *Colored pencils or crayons only; no paints, markers, or chalks.
Only one entry per student.
Student name, grade, teacher, and school must be written small on the back of the art work. Entries with names on front will not be accepted.
Questions
Contact the Voyageurs National Park Rainy Lake Visitor Center at (218) 286-5258 or email
Lisa Maass
Last updated: March 28, 2018