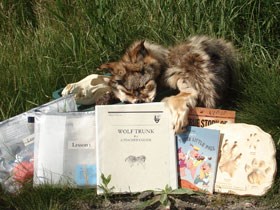 WOLF PACK (Grades 3 -5)
Voyageurs National Park has worked with local educators to develop a wolf education trunk containing six lesson plans and support materials that are available for loan. A brief summary of the lessons can be found on the Wolf Trunk page.
Trunks are aligned with the Minnesota State Academic Standards. Contact the park for more information.