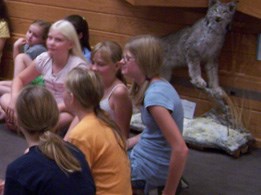 Dear Educators,
Welcome to Environmental Education at Voyaguers National Park. Linking the preservation of Voyageurs to the conservation of your backyard and community.

We invite your school, you, and your students to visit the park and incorporate it into your own lessons and classroom objectives. Consider bringing Voyageurs to your school by borrowing a traveling trunk. Sent right to your school, to use in your classroom.

If you would like to discuss these programs more in-depth, contact the Interpretation Division at 218-286-5258.