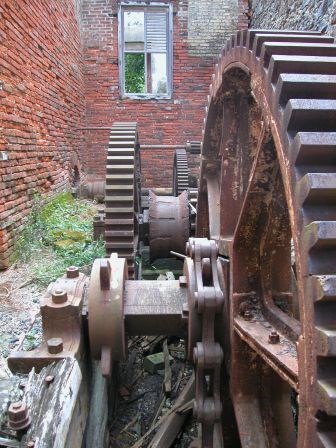 09/20/2014

Location: Hook Line and Sinker Docks, Frenchtown, ST. ThomasTime: 8:30 AM to 12:00 PMFee Information: No Fee
Hassel Island includes such sites as: Danish Prince Fredricks' Battery, The British Officer Quarters and Enlisted barracks, Garrison House, Cowell's and Shipley's Battery's, showing the military importance of the Island. Creque's Marine Railway, Royal Mail Steam Packet Company, Hamburg-American Line shipping Facilities and other Maritime ruins, are also part of the islands' history. Hassel Island still holds connections to St Thomas's part in the American Revolution, and Napoleonic Wars, the tales of the Coaling Ladies, Sea Captains, Pirates and Privateers, WWI espionage and other important parts of island life.
We will be meeting at 8:30 in Frenchtown, at the docks beside Hook, Line and Sinker. We will provide trash bags, gloves, and water. This is your chance to help make a difference, and still be back by noon.
Water, snacks, rubber gloves, and trash bags are provided.
Transportation will be provided by Sea Tow boats and will leave from the Dock near Hook, Line & Sinker Restaurant, Frenchtown, St. Thomas
For more information visit St. Thomas Historical Trust Facebook page.