Culturally Significant Plants & Trees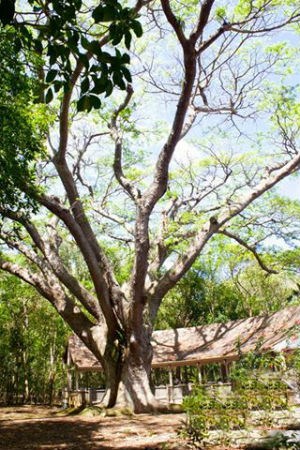 Rain tree
The Rain tree is a beloved shade tree. This one is located behind the Tree Lizards Restaurant at Cinnamon Bay. It is native to northern South America and has now naturalized throughout the tropics.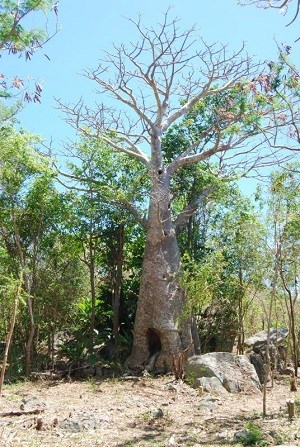 Baobab Tree (Adansonia digitata)
The Baobab tree from Africa is considered the tree of life because it can live over a hundred years. The bark is fire resistant and the tree is extremely drought resistant because it can store hundreds of gallons of water.
The image below was taken in 2016 when the tree was in leaf.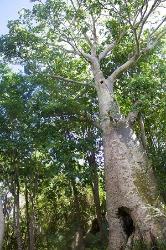 Photo by Alanna Smith
Last updated: December 14, 2016