Run Thru History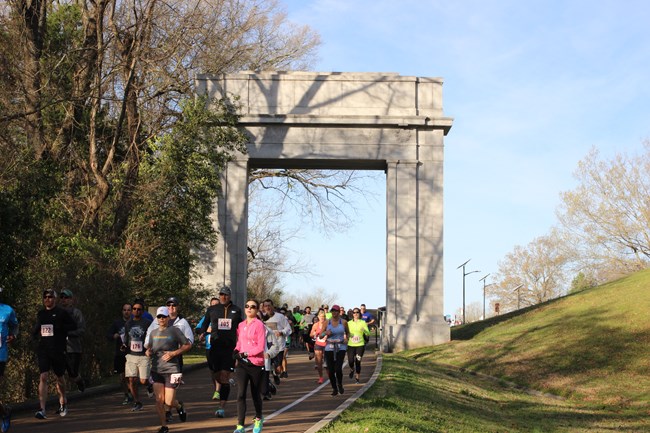 Come Test your Determination on one of Toughest Road Races!
Celebrating its 41st year in 2020, the Vicksburg Run Thru History road race is held every year, rain or shine, on the first Saturday in March. Today the race includes a 10k run, 5k walk, and one mile fun run and has become one of Mississippi's largest road races.
The race routes follow the historic tour road and provide participants with amazing views of the military park, the magnificent monuments and memorials, and the serene woodlands. Race participants gain first-hand experience as to how the unique terrian at Vicksburg made this place one of the turning points of the Civil War.
The race course is challenging with steep inclines and rolling hills that wind throughout the scenic battlefield taking participants past cannons, fortifications, and trenches that have remained from the war.
Making this one of the most unique races in the country, the National Park Service offers mulitiple educational and interpetive opportunities for participants, their families, and spectators to immerse themesleves in the amazing history of Vicksburg through living history demonstrations, weapon demonstrations, guided tours, and much more.
Through a partnership with the National Park Serivce and the
Vicksburg YMCA
the annual event has become an unique, fun, and challenging weekend for all participants. To learn more about the race and registration instructions visit www.runthruhistory.org
On race day, the tour road will open at 8:30am.
Special Events Scheduled for the 2020 Run Thru History on March 7, 2020
The 10k and 5k Race will start with the sound of a musket volley from Union and Confederate Living Historians

The 1 mile Cannonball Run will start with the firing of a 10lb Napoleon Cannon.
Additional cannon firing demonstrations will occur at 10am and 12pm at the Visitor Center
A Civil War Surgeon will be set up at the visitor center to talk about medicine during the Civil War. A special talk will begin at 9am.
Race participants are encouraged to sign up for Free 2 hour guided tours of the military park. Tours will begin at 1130am and 230pm.
Bringing your kids? Make sure they check out the Junior Ranger Program!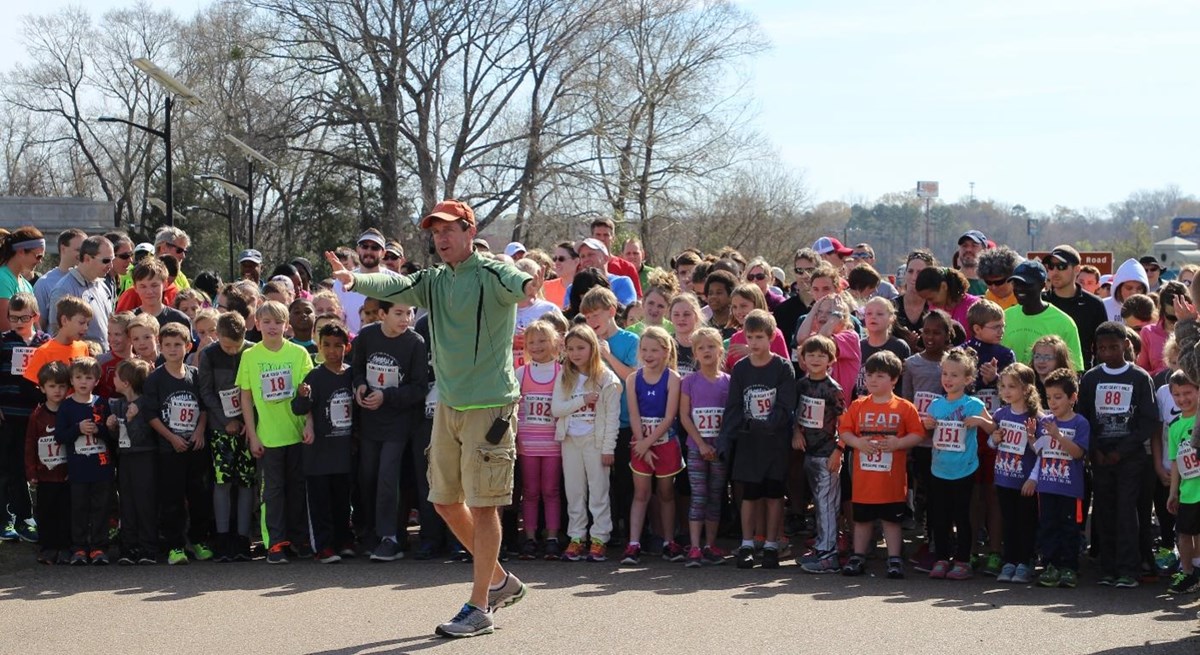 Last updated: December 4, 2019