Vicksburg National Military Park Trading Card Program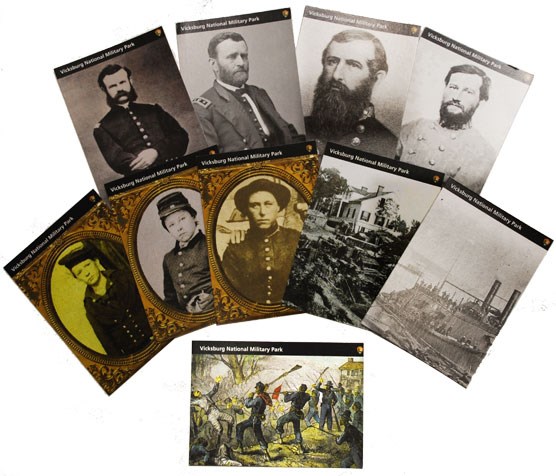 Did you know that Albert Cashier, a soldier honored in the Illinois Monument, was actually a woman? Or that John Wesley Powell, an artillery commander at Vicksburg, went on to explore the Grand Canyon…with only one arm?

Individual stories of courage and dedication often get lost within the broader scope of the campaign and siege of Vicksburg. Vicksburg National Military Park has teamed up with 145 other parks to create the Civil War to Civil Rights trading card program. Each park in the program has created its own set of cards designed to tell stories like Cashier's and Powell's.

Vicksburg National Military Park currently has ten cards available featuring the the commanding officers, honoring the contribution of African Americans, women, and children. Each card comes with its own unique story. Junior rangers can earn a set when they complete their junior ranger booklets.
Last updated: August 31, 2018