Complete A Mission!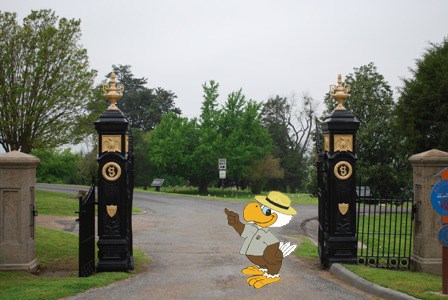 Your mission for March 2013, should you choose to accept it....

The Mystery of the Cemetery Poem

Enter the National Cemetery via the gate. You will notice black signs low to the ground with poem stanzas on each one. Keeping to the right, walk the cemetery to read the poem.

Your assignment question for March 2013 is:

(write this question down in your logbook so you can take it with you!)
How does the poem end? (You will find this on the last sign.) Write the final stanza in your log book.

Extra Credit for Super Sleuths:

Who wrote this poem?

Last updated: April 14, 2015