Junior Ranger Days
Sound the trumpets, beat the drums, and shine up those brogans because our summer Junior Ranger Days are BACK.
Junior Ranger Days programs are designed to expose area youth to Vicksburg National Military Park and the National Park Service through fun and educational activities. These activities aim to spark a child's interest in park history and natural and cultural resources, while showing them the value of having a National Park in their own backyard.
Programs occur once a week on Thursdays for six weeks.
All program sessions are FREE but space is limited to 20 participants per session. Participants may sign up for all sessions or may pick and choose which sessions they would like to attend.
All Junior Rangers must be between the ages of 8 and 12. Registration is required. The application deadline is midnight on Sunday, June 5th. Participants will be selected via a lottery system. Chosen participants will be notified of their selection by Friday, June 9th.

For the most current information concerning COVID-19 please visit www.nps.gov/coronavirus.
Registration
Please visit the following link to access the registration form:
https://forms.office.com/g/7ENthd1gU6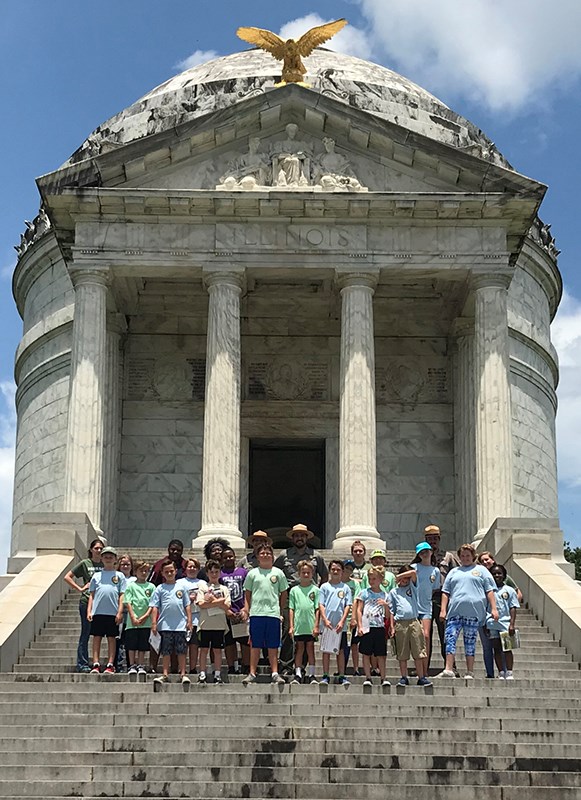 2022 Junior Ranger Days Schedule:

June 16th - The Antebellum South at Natchez National Historical Park
Join Park Rangers for a tour of Melrose Estate at Natchez NHP to learn about life in the Antebellum South. Participants will discover the opulent lifestyle of a southern plantation owner -- including a first-hand look at mid-19th century art and architecture -- and how such fortunes were amassed. In addition, participants will join Park Rangers in a discussion of slavery in the South -- the cause and catalyst of the Civil War -- and the lives of the enslaved people at Melrose Estate

June 23rd – Ranger for a Day Search and Rescue Program 
Participants will join Law Enforcement Rangers as they perform a mock search and rescue! Learn how National Park rangers perform a search and rescue as well as how to identify those in distress. The session also includes an NPS-centric game!

June 30th – Biology on the Battlefield
Participants will join the park's Natural Resource Manager for an exciting one-mile hike within the park complete with plant and animal identification. Participants will also learn about the importance of staying active, safety while outdoors, and how they and their friends and families can utilize their public lands for entertainment and exercise.

July 7th "A Family of Freedom Fighters" Visit to the Medgar and Myrlie Evers Home National Monument 
Join Park Rangers as we travel to the American mid-century family home of civil rights activists Medgar and Myrlie Evers. While touring their home, participants will learn about these key players in the Mississippi civil rights movement, their family life, and how ordinary people can do extraordinary things.
 
July 14th – A Soldier's Life for Me! 
Experience what it was like to enroll in the army during the Civil War. Participants will partake in an exciting School of the Soldier program learning proper drill techniques, experience a live musket firing, and view the park film "Here Brothers Fought." Additionally, Texas' very own Douglas the Camel will be here to educate participants in the life of a Civil War camel.

July 21st – A Sailor's Life for Me! 
Spend the day at the USS Cairo Gunboat! Participants will enjoy an exclusive Ranger-led tour of the USS Cairo before participating in a series of fun naval activities including games, signal flags, knot tying, and more.

If there are any questions, please contact Park Ranger Taylor Hegler at e-mail us or (601) 636-0583 ext. 2969.

Our Junior Ranger Days program is supported in partnership with the Friends of Vicksburg National Military Park and Campaign.
Last updated: May 5, 2022