Junior Ranger Camps
Every summer, Vicksburg National Military Park is proud to host Junior Ranger Camps for area students. These week-long programs help to expose children to Vicksburg National Military Park and the National Park Service through educational and fun activities. All camps are free, but interested families must apply in advance. Generally, applications are posted and dates are announced in Spring of every year.

There are two options for Junior Ranger Camps. The traditional Junior Ranger Camps are geared towards 8-12 year olds and aim to spark students' interests in park history and natural resources, while showing them the value of having Vicksburg National Military Park in their backyard. Ranger-in-Training Camp is desigend for 13-16 year olds who have perferrably completed the traditional Junior Ranger Camp. Ranger-in-Training Camp introduces students to career possibilities in the National Park Service, the importance of volunteerism, and to encourage the next generation of park stewards. Rangers-in-Training become leaders for the Junior Ranger Camps, and are prepared to become part of the park's living history program the following summer.

Applications are made available by the first week of May each year.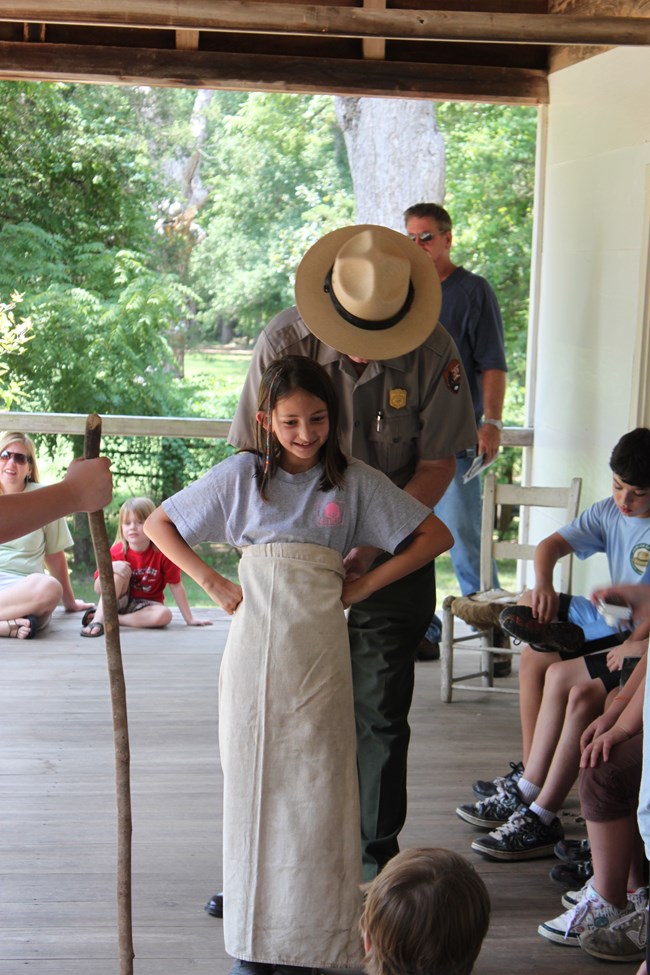 2019 Summer Camp Schedule:
Ranger-in-Training:
13-16 year olds
Immerse campers in the historical and natural resources of the park while also teaching them about volunteerism, park stewardship, and career possibilities with the National Park Service through a variety of fun programs.
June 17 - 21, 8am-2pm
Junior Ranger Summer Camp:
8 to 12 year olds
Immerse campers in the historical and natural resources of the park during a week packed full of fun acitvities.
June 24 - 28 and July 15-19, 8am-2pm
Both camps are free, but space is limited to 25 applicants per session. Registration is required. The application deadline is midnight, Monday, June 1st. Selection will be by a lottery system. The selectees will be notified on Friday, June 7th.
Applications can be picked up at the Vicksburg National Military Park Visitor Center daily from 8:00 am – 5:00 pm.
Questions? Contact the camp coordinator at 601-619-2968 or
email us.
Last updated: May 15, 2019