Professional Development
Teaching the Hudson Valley Institute 2014 - Farms & Food - Teaching the Hudson Valley from the Ground Up. July 29 - July 31, 2014.
All Teacher Workshops
From "The Gilded Age," by Mark Twain, and "The First Tycoon," by T.J. Stiles to, "Fortune's Children: The Fall of the House of Vanderbilt," by Arthur T. Vanderbilt and "The Vanderbilt's," by Jerry E. Patterson, here are a few suggestions for teachers and young readers.
All Suggested Reading
Suggested Reading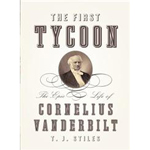 Learn about the Vanderbilt's and The Gilded Age
Learn More
The Teacher Ranger Teacher (TRT) program is the centerpiece of the National Park Service's Teacher Corps, a diverse collection of programs and opportunities for educators to partner and interact with the National Park Service.
All Teacher-Ranger-Teachers
Professional Development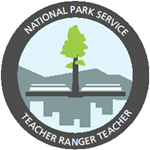 Teacher-Ranger-Teacher
Learn More
Last updated: February 26, 2015