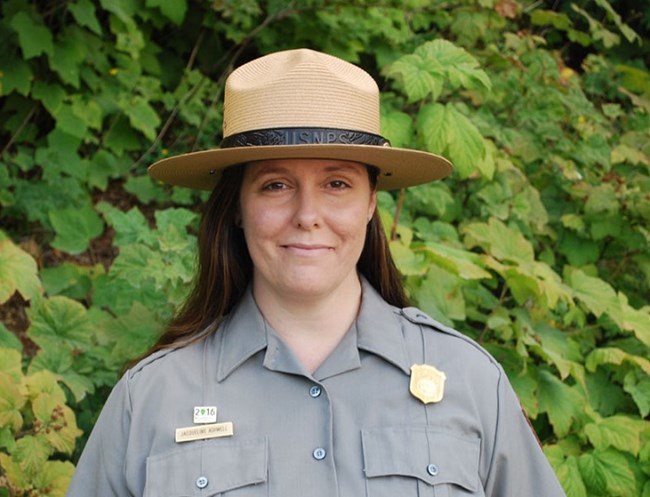 Jacqueline Ashwell
Jacqueline Ashwell is the superintendent of World War II Valor in the Pacific National Monument, including the USS Arizona Memorial. Ashwell moved to O'ahu in October 2015 from Seattle, where she had served as the Superintendent of the Seattle Area National Park Sites (Klondike Gold Rush National Historical Park –Seattle Unit, the Bainbridge Island Unit of Minidoka National Historical Site, the Wing Luke Museum Affiliated Area, the Outdoor Recreation Information Center at REI's Seattle flagship store and the Seattle Trails & Rails program).

Ashwell joined the NPS as a volunteer at Great Smoky Mountains National Park in 1993, where she was quickly brought into a student hire position. She worked to document the park's 150+ historic cemeteries, a project that would eventually lead to her master's thesis in historical archaeology from the University of Tennessee at Knoxville. In 2000, Ashwell moved to Alaska, where she spent the next twelve years working in a variety of disciplines at four national park units, most notably as the Yakutat District Ranger for Wrangell-St. Elias and Glacier Bay National Parks and Preserves. In that position she managed law enforcement operations and coordinated scientific research for approximately four million acres of parklands, supervised a cruise ship interpretation program, and served as government-to-government liaison for the Yakutat Tlingit Tribe.

Ashwell is passionate about historic preservation, community and employee engagement, and developing the next generation of stewards who will care for the nation's most sacred places, such as the memorials at Pearl Harbor.