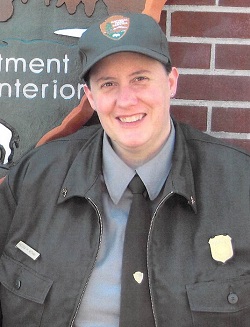 Melissa Axtman
Melissa M. Axtman is the Facility Manager of World War II Valor in the Pacific National Monument. Melissa started at the park in July of 2015, moving from Washington, DC where she was the Regional Asset Manager for the National Capital Region. Melissa is a Type III Incident Commander and a member of the Type I and II, Damage Assessment Teams for All Hazard Incidents. She has provided assistance at hurricanes, Isabelle, Irene, Sandy, and recently was the IC for the 150th Anniversary of Rock Creek Park celebration.
In 2016 Melissa will have 30 years of experience in the Facility Management Field. She started her career at Lowell National Historic Park in 1986. Following Lowell NHP, she has held positions as the FMSS Program Manager for the Northeast Region, Facility Operations Manager for the National Parks of New York Harbor, Facility Manager for the Staten Island Unit of Gateway NRA and National Capital Region Asset Manager.
Melissa is an avid golfer, enjoys researching her family genealogy, watching her beloved Red Sox and NE Patriots, and enjoys spending time with her wife of 18 years, Park Ranger Julia Clebsch.