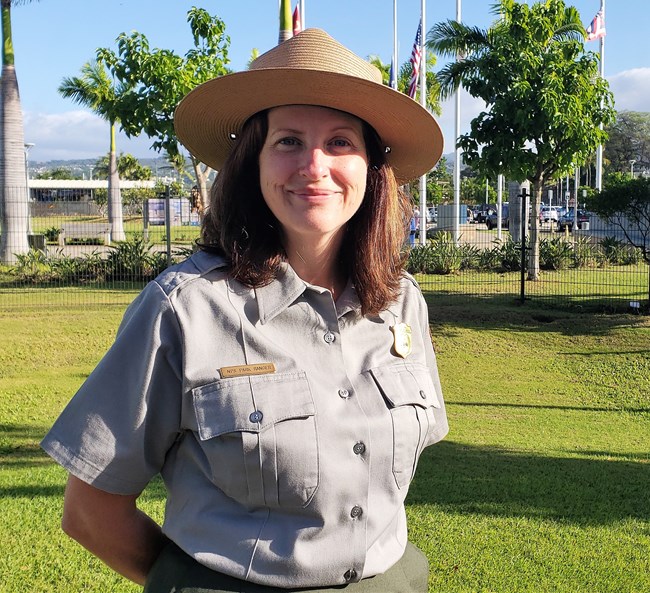 Chief of Cultural & Natural Resources Dr. Katie Bojakowski
Dr. Bojakowski received her Ph.D. in Anthropology with a focus on Nautical and Historical Archaeology from Texas A&M University in 2011. She recently completed a Masters of Business Administration with a focus in Public Administration. She was an Assistant Professor and Chair of the Social Science Program at Ashford University for five years and was awarded the Distinguished Faculty Service Award and the Distinguished Faculty Research Award. Dr. Bojakowski decided to leave academia for civil service in order to apply the vast knowledge she had gained in the field of historic preservation and cultural resource managements.
Dr. Bojakowski was the director of several complex nautical archaeology projects and research initiatives that explored technological change and geographic expansion as well as mercantilism and hegemony during the Early Modern era. She was the co-director and primary investigator of the Warwick Project that excavated and analyzed the remains of Warwick, a ship which wrecked in Bermuda in 1619. Part of the historical and scientific importance of Warwick is the discovery of previously unknown technical solutions to traditional shipbuilding problems, new constructional features, the remains of provisions and tobacco, as well as navigational and rigging artifacts which helped to redefine our understanding of Early Modern English seafaring. Dr. Bojakowski was also co-director of the Emerald Bay Project, a post-excavation assessment of two 19th-century submerged barges located along the south-west shoreline of Lake Tahoe, California. The barges are part of the interpreted shipwreck site within the California State Parks system and require continuous monitoring. The goal of the project was to support cultural monitoring, testing, and development of digital technologies, 3D recording, and Structure from Motion for historic preservation as applied to the underwater environment. Dr. Bojakowski published her research on these projects and others in books and peer-reviewed journals.
As part of her service to the profession, she served as the Executive Director of the Atlantic World Marine Archaeology Research Institute (AMARI) and as an Associated Researcher of the Institute of Nautical Archaeology (INA). Additionally, Dr. Bojakowski served as an appointed commissioner on the Edmonds Historic Preservation Commission in Washington State. She worked directly with stakeholders to identify and actively encourage the conservation of historic resources and maintaining the register of historic places. Through her volunteer work at the National Museum of Bermuda and the Edmonds Historical Museum, she gained valuable experience in the curation of new exhibitions, conservation of artefacts, and developing educational and community-outreach programs.
Dr. Bojakowski is passionate about incorporating educational experiences and community-outreach programs into cultural resource management at the park. She believes stewardship includes teaching residents and visitors about their cultural and historical heritage and the science behind historic preservation.