The Keiki Ranger Activity Book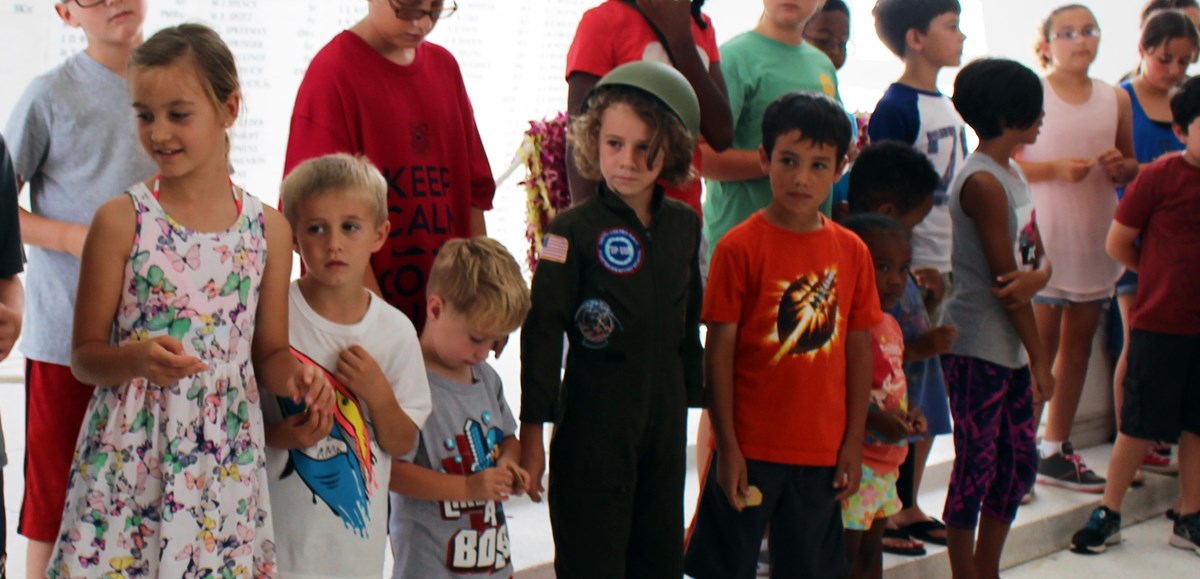 The Keiki Ranger Activity Book is for kids ages 3-6. You can either
download a copy of the book
and complete it at home, or you can bring your downloaded copy to the monument and complete it here! You can also get a FREE hard copy at the Pearl Harbor Visitor Center ticket desk.
We're so glad you've taken on the challenge to complete our Keiki Ranger Activity Book! The word "keiki" means "child" in Hawaiian, so this book was designed with you, our youngest visitors, in mind. Have fun with it!
If you are able to come to the monument to work on your book,
we'd like to share with you a few important things to remember:
Please be respectful of property and others around you: Be mindful of your noise levels and refrain from climbing, sitting, or leaning on displays and exhibits.
While we recognize that many of our keiki visitors are very talented artists, please take special care to make sure that the crayons are only used for coloring the activity book.
Most importantly: Enjoy your visit and this special opportunity to remember, honor, and understand the history here at the Pearl Harbor Visitor Center!
Once you've completed all the activities, visit the bookstore to find the WWII Valor in the Pacific National Monument stamp to mark your official date of completion.
Please note: There is no badge for completion of the Keiki Ranger Activity Book.
Last updated: January 12, 2018