Astronomy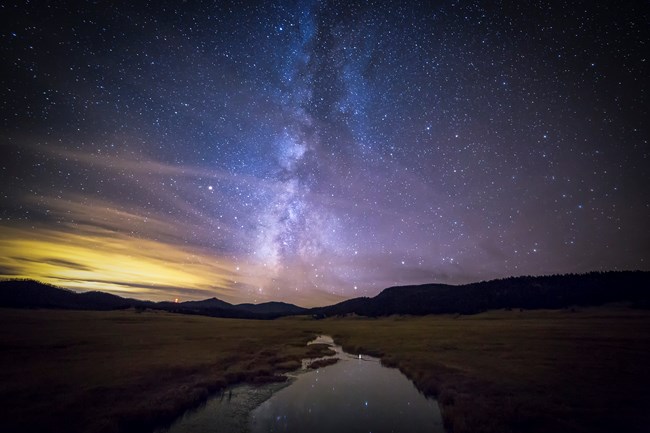 Attend an Astronomy Event
Laser wielding rangers and volunteers will have high powered telescopes, talks, activities, and more during these amazing events! These public events will be posted on the calendar, typically taking place monthly from May to September. Follow us on social media so that you can keep up to date on the latest at your park. When attending an astronomy event, please come well prepared with extra layers for warmth, a camp chair if you like, bring light with a red mode, and put your smart devices into the amber/night mode. There is no running water on the preserve, but the entrance station sells bottled water, souvenirs, hot beverages, and astronomical educational items. Lastly, please considering volunteering! We welcome astronomers, traffic control, greeters, and much more! Email us to join the volunteer team!
Observe on Your Own
Currently the only nighttime access points are the pullouts along Highway 4, however as a newer unit of the National Park Service, Valles Caldera is working hard to improve access. As we move forward into the important stages of planning and responsible development to improve visitor access, our goal is to protect the cultural and natural resources that make this place so special, such as the night sky. Your input on these efforts, including night sky observation access is critical and will be solicited on the National Park Service Planning Page.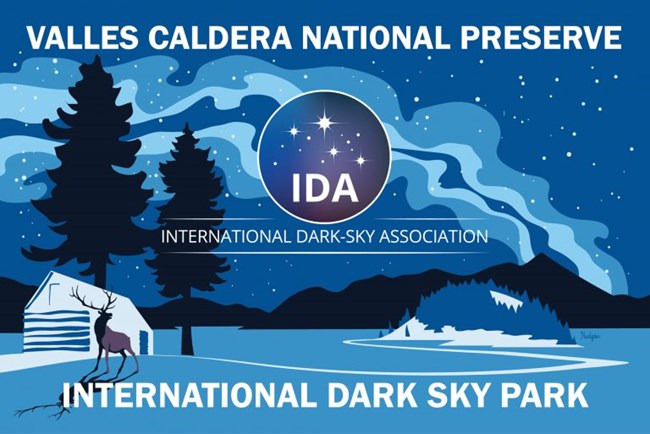 An International Dark Sky Park
Here at Valles Caldera, we are fortunate to have one of the darkest night skies in the world, and it is a fundamental value that we are determined to protect. As of 2021, Valles Caldera has been declared an official International Dark Sky Park from the International Dark Sky Association.

To learn more about Valles Caldera's designation as an International Dark Sky Park and its continued preservation of naturally dark skies, please visit our Night Sky webpage.
Stargazing in the National Parks
Last updated: December 5, 2022