Valley Forge Run Through Time

Join us in a journey through history along the Joseph Plumb Martin Trail. Enjoy a 5-mile walk/run through the park, and experience the combination of nature, history and fun. You can virtually pass through time as you enjoy the outdoors here at Valley Forge. While you may be training, exercising, or even just getting a breath of fresh air, learn about the land that forged the Continental Army over 200 years ago.
Use this trail map to find all nine timeline markers.
Follow the image-links on the bottom of each page to learn more, or to navigate the timeline.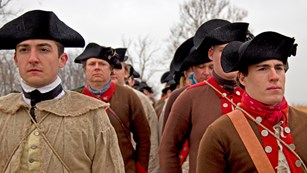 December 19, 1777
The Continental Army arrives at Valley forge.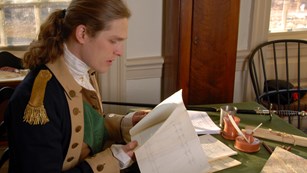 December 22, 1777
Washington alerts Congress about bad conditions.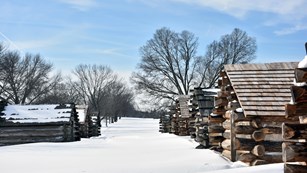 January, 1778
Huts are built, and the army digs in for the winter.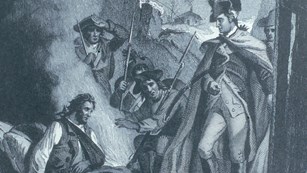 February 24, 1778
Death, disease and desertion cause the army to shrink to 6,000 soldiers.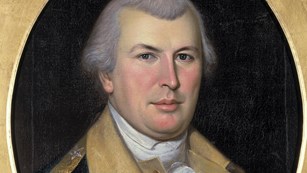 March 3, 1778
Nathanael Greene is appointed Quarter-master General.
March 24, 1778
Baron von Steuben starts training the Continental Army.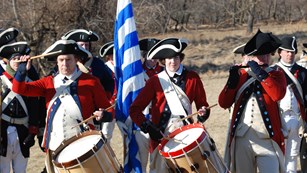 May 6, 1778
News of the French Alliance reaches Valley Forge.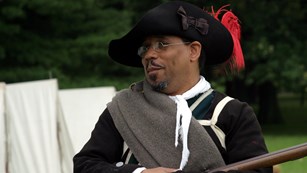 May 15, 1778
The racially integrated First Rhode Island Regiment arrives.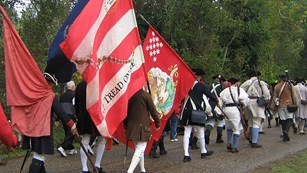 June 19, 1778
The army marches out of Valley Forge.
Last updated: April 15, 2016