March 24, 1778
The thorough reorganization and standardization of the combat army, by the Prussian officer, Baron Frederick von Steuben, proves to be a major turning point in the Patriot's favor, in their War for Independence.
About one-half mile down the Joseph Plumb Martin trail from Artillery Park, the
Baron von Steuben Statue
overlooks the Grand Parade. General von Steuben spoke no English, and had to have a translator for all of his commands.
Use the image-links below to learn more, or to navigate the timeline.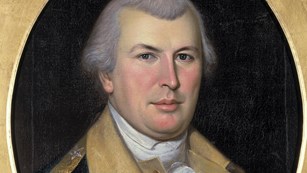 March 3, 1778
Nathanael Greene is appointed Quarter-master General.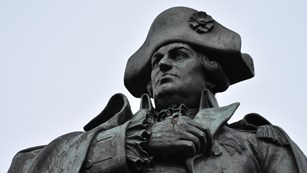 Baron von Steuben Statue
The man, the myth, the legend.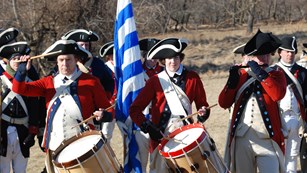 May 6, 1778
News of the French Alliance reaches Valley Forge.
Last updated: April 14, 2016