February 24, 1778
The men suffer greatly; at one point the army's "effective combat-strength" is down to only 6,000, with another 2,000 men in field hospitals.
About one mile further down the Joseph Plumb Martin Trail from the Muhlenberg Brigade Huts is the
National Memorial Arch
. Read the inscription on each side of the arch. Take a minute and reflect on the sacrifices of the men and women here at Valley Forge.
Use the image-links below to learn more, or to navigate the timeline.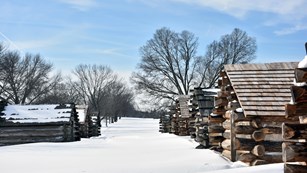 January, 1778
Huts are built, and the army digs in for the winter.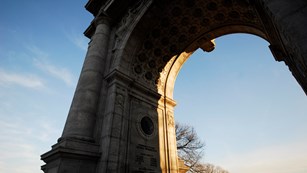 National Memorial Arch
A memorial to the sacrifices of the soldiers.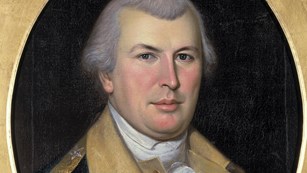 March 3, 1778
Nathanael Greene is appointed Quarter-master General.
Last updated: April 14, 2016