Date & Time

Multiple Days: 05/06/2017, 05/20/2017, 06/10/2017, 06/24/2017, 07/15/2017, 07/29/2017, 08/19/2017, 09/02/2017, 09/23/2017

Fee Information

Free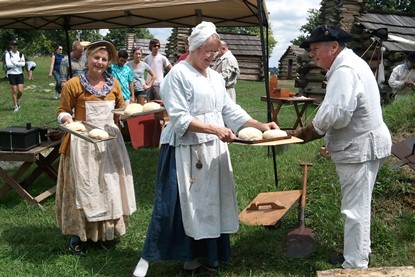 Join Living History staff and volunteers at the Muhlenberg Brigade Huts to experience camp life through interactive activities and special demonstration such as cooking and bread baking. Living History Volunteers give park visitors an up-close and personal understanding about the experiences and hardships of the encampment.
 
Volunteers are currently being recruited to assist at Muhlenberg Days and other year-round opportunities. Training will be providing including the ability to "shadow" other Living History volunteers so that you can learn techniques and history. If interested, please call 610-783-1777.