Date & Time

04/15/2017 10:00 AM to 2:00 PM

Fee Information

None

Contact Us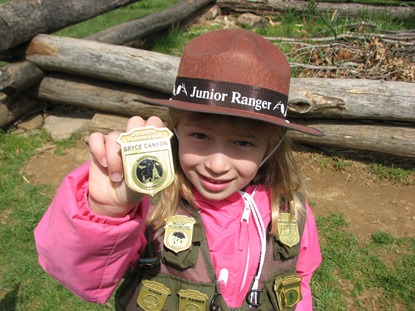 Opening National Park Week, kids are invited to explore and learn about their National Parks! On Junior Ranger Day kids can participate in a variety of hands-on activities, games, and art projects to learn more about Valley Forge's rich cultural history and natural resources.
Programs will be ongoing from 10:00 am to 2:00 pm at the Visitor Center and Muhlenberg Brigade Huts (Encampment Tour stop #2). Start at the Visitor Center to pick up a copy of the brand new Valley Forge Junior Ranger book. Programs will take place throughout the park, allow yourself plenty of time to visit each station. New Junior Rangers can return to the Visitor Center to take the Junior Ranger Oath and receive their official Junior Ranger Badge!
Programming will include Join the Continental Army sessions at 10:30am and 12:30pm, living history demonstrations at the Muhlenberg Brigade huts, games and tabletop activities to learn about the wildlife in the park, 18th century medicine programs, and Bark Ranger programs at 11:00am and 1:00pm.
Families should wear walking shoes and bring water bottles to be ready for this event. Dogs attending the Bark Ranger program should be on a leash and comfortable near people and other dogs.
National Junior Ranger Day is part of National Park Week, April 16-24. Special programs are being held at national parks around the country.