Date & Time

Multiple Days: 09/23/2017, 09/30/2017, 10/07/2017, 10/14/2017, 10/21/2017, 10/28/2017 7:00 PM to 8:00 PM

Fee Information

Free

Contact Us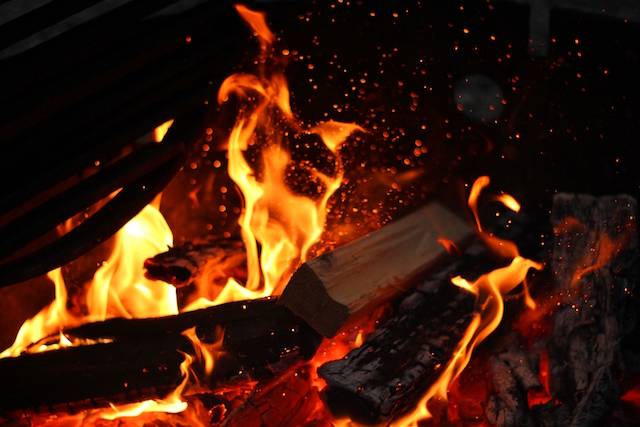 Join a National Park Ranger for an interactive evening by the campfire as we discuss unique stories of Valley Forge and your National Parks.  Bring a blanket, flashlight, a jacket and pocket-full of questions for a fireside conversation at Conway's Brigade, located between Gulph Road and PA Route 23/Valley Forge Road.

Park at the Varnum's Quarters Lot or the Varnum's Picnic Area Lot - and then walk down the historic trace road (see map) to Conway's Brigade.  The program will be canceled in the event of rain, call 610-783-1099 to check on the status of the program.

All programs begin at 7PM and run for 45 - 60 minutes, including group discussion.

Program Schedule

9/23/17
Lives on the line!
How the Continental Army forged a new nation.
How did a fighting force as divided and quarrelsome as the Continental army manage to join together and defeat a global superpower? Come and learn about how, despite their differences, the revolutionaries managed to unite, win victory, and build a new nation.

9/30/17
The Great Cow Chase of 1778!
"Mad" Anthony Wayne's foraging expedition into New Jersey.
Desperate for supplies, General Washington sent General Anthony Wayne on a foraging expedition to gather cattle in New Jersey.  What followed was a month-long game of cat-and-mouse involving thousands of soldiers all around Philadelphia.  Join Ranger Dave Lawrence to learn about this complicated and harrowing operation, and how it exemplifies the dangerous work done by both armies during the winter of 1777-1778.

10/07/17
Not just for Marshmallows!
The history of the human use of Fire.
Come gather around a campfire as humans have for hundreds of thousands of years. "We'll discuss the use of fire through history and how it still draws people together today.

10/14/17
Smallpox: More destructive than the enemy's sword!
Just as the American Revolution began in 1775, smallpox went epidemic, killing without regard to class or political allegiance.  Join Ranger Jennifer Bolton as she explains this horrific disease, its impact on military forces, and Washington's preventative measures against smallpox at Valley Forge.

10/21/17
"The British are coming! The British are coming!...or are they?"
Why didn't the British attack Valley Forge?
Program will discuss the often asked question; ""Did the British attack Valley Forge?" Discussion will draw upon written material by opposing commanders Gen. George Washington and Gen. William Howe. We will explore how previous events experienced by Howe, such as the battle of Breeds Hill, 17 June 1775, served to shape his decisions, as we endeavor to answer the question.

10/28/17
"1 Part Bison, 2 Parts Ponderosa Pine"
Exploring the hidden ingredients in history and law that created and (still) protect your National Parks.