Valley Forge Park Alliance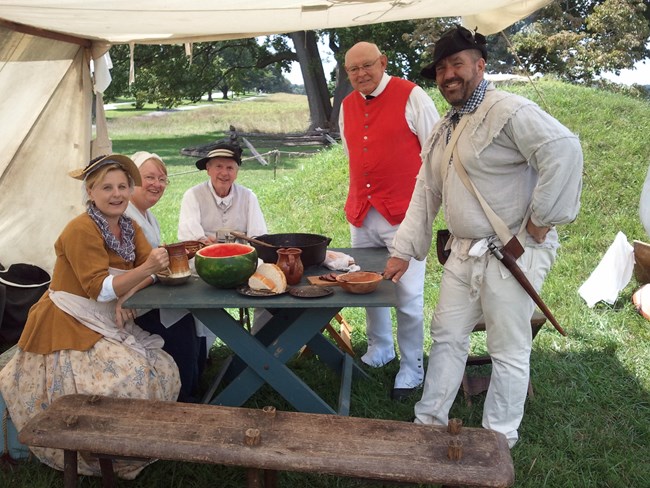 Mission
In 1976, The Friends of Valley Forge Park was founded to preserve our shared history – and our Park – for every generation of Americans to come. As of 2016, they are now the Valley Forge Park Alliance: a membership organization that includes a total of 3,000 individuals, businesses and organizations who value the Park.
Activities
The Alliance's broad range of work includes fundraising, educational programs, and advocacy. On average, Alliance board and committee members provide over 6,000 hours of volunteer time annually to Valley Forge. Visit the
Alliance website
to learn more about the Alliance and how you can get involved.
Fundraising
Donated over $50,000 for park-wide trail work facilitating a congressional matching grant through the NPS Centennial Challenge Program.
Provided $50,000 for the multimedia production and exhibits at the Valley Forge Train Station adjacent to Washington's Headquarters.
Secured $15,000 in corporate funding to underwrite park-wide summer programming and participate in Wreaths Across America.
Completed a $60,000 capital campaign to build a much needed open-air pavilion in the Park to accommodate visitors and provide outdoor classroom space.
Sponsor of the Valley Forge Tourism and Convention Board's 5-Mile Revolutionary Run, held annually in the Park, which generated over $200,000 for Park-wide projects over the past ten years.
Educational Programs
Presented the Alliance Speaker Series, started in 2010, featuring a wide range of speakers and topics related to the American Revolution, history, the natural world, and the ongoing commemoration of Valley Forge.
Initiated Muhlenberg Days to bring the replicated huts at the Brigade to life through re-enactors, cooking, weaving, and interactive activities.
Created the Join the Continental Army program.
Provided ongoing volunteer hours to research and authenticate new inquiries to the Muster Roll as well as update and maintain the website, which has received over 300,000 visits since 2011.
Advocacy and Partnerships
Joined the Circuit Trails Coalition, to help lead the effort to complete a 750-mile regional trail network which includes Valley Forge.
Joined forces with Mount Vernon to present executive leadership training at Valley Forge.
Last updated: February 28, 2017