Everyday visitors stop by the excavations and ask us, "What have you found?" In terms of artifacts we have found very little, so our typical one-word answer is simply "nothing" or "dirt." Yet such a statement is not entirely true, and we generally follow those short answers with a more in-depth discussion about the reasons for our excavations as well as how archaeologists are able to "read" the soils in order to understand the stories that the dirt can tell. 
Whether we recognize it or not, humans have affected many landscapes. In previous blog entries, we discussed how the construction of interpretive huts in the 1920s and 1930s utilized 3ft poured-concrete foundations. These foundations altered the natural landscape. Another example that we uncovered this past week is a pit feature. In our previous brief discussion of stratigraphy, the term that archaeologists use to describe the relationship of different layers of soil, we noted that soil develops in distinct layers. When these layers are cut into and then refilled the distinct soil levels become mixed together, or "mottled" in archaeology jargon.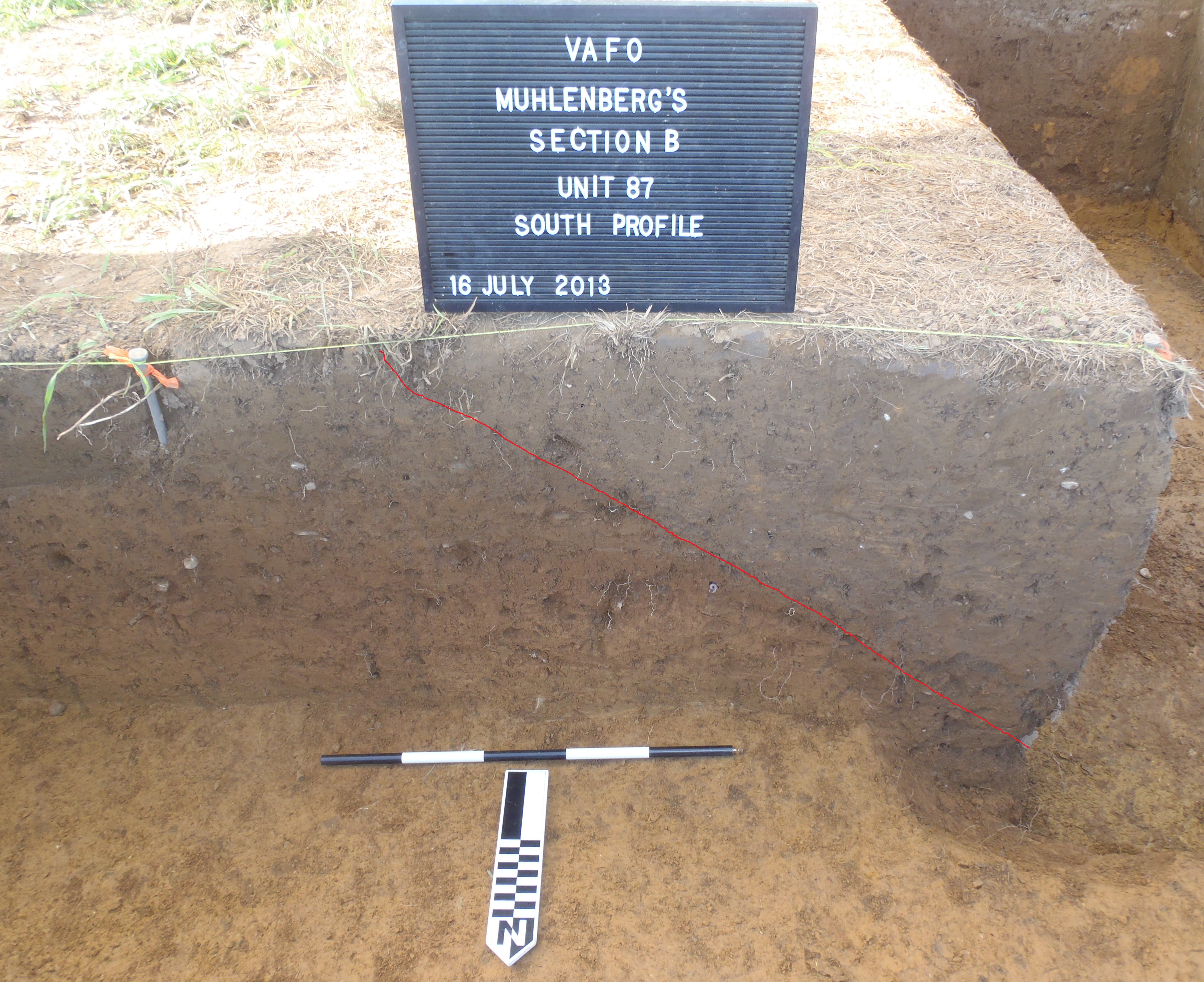 Despite not finding many interesting artifacts, we can tell that humans have affected the landscape at Muhlenberg's Brigade. It's possible that these modern disturbances, including the foundation and the pit, destroyed encampment era cultural resources, but we are hopeful to find traces of the 18th century as our work continues.