"At the trowel's edge" is a phrase that Ian Hodder coined to serve as a reminder that field methodology influences interpretation. This quote serves as a starting point to address a common preconception that many individuals have regarding archaeology: that archaeologists spend much time on their hands and knees, slowly scrapping away at the soil with trowels. In reality, archaeologists use an assortment of tools including trowels, shovels, and sometimes heavy machinery!
Recently, we laid down our trowels and shovels to work with a backhoe and an excavator. After hand-excavating over ten units in our second section of exploration without finding any significant artifacts or features, we decided that a more efficient way to gain an archaeological understanding of the site would be to strip the ground surface with a backhoe. The backhoe removed the sod along with the top layer of soil. Stripping the ground in this manner reveals the interface between the topsoil and the subsoil. It is at this interface where we would be able to see the imprints of the huts or other archaeological features from the 1777-1778 encampment. Huts can be identified by the marks that they left on the soil: each hut housed 10-12 men, and their movements in and out would create a stain on the ground. Additionally, we would be able to see reddened and scorched soil from where the hut hearths once burned, provided heat for the soldiers. In this instance, the use of a backhoe provides a methodology to search for archaeological features.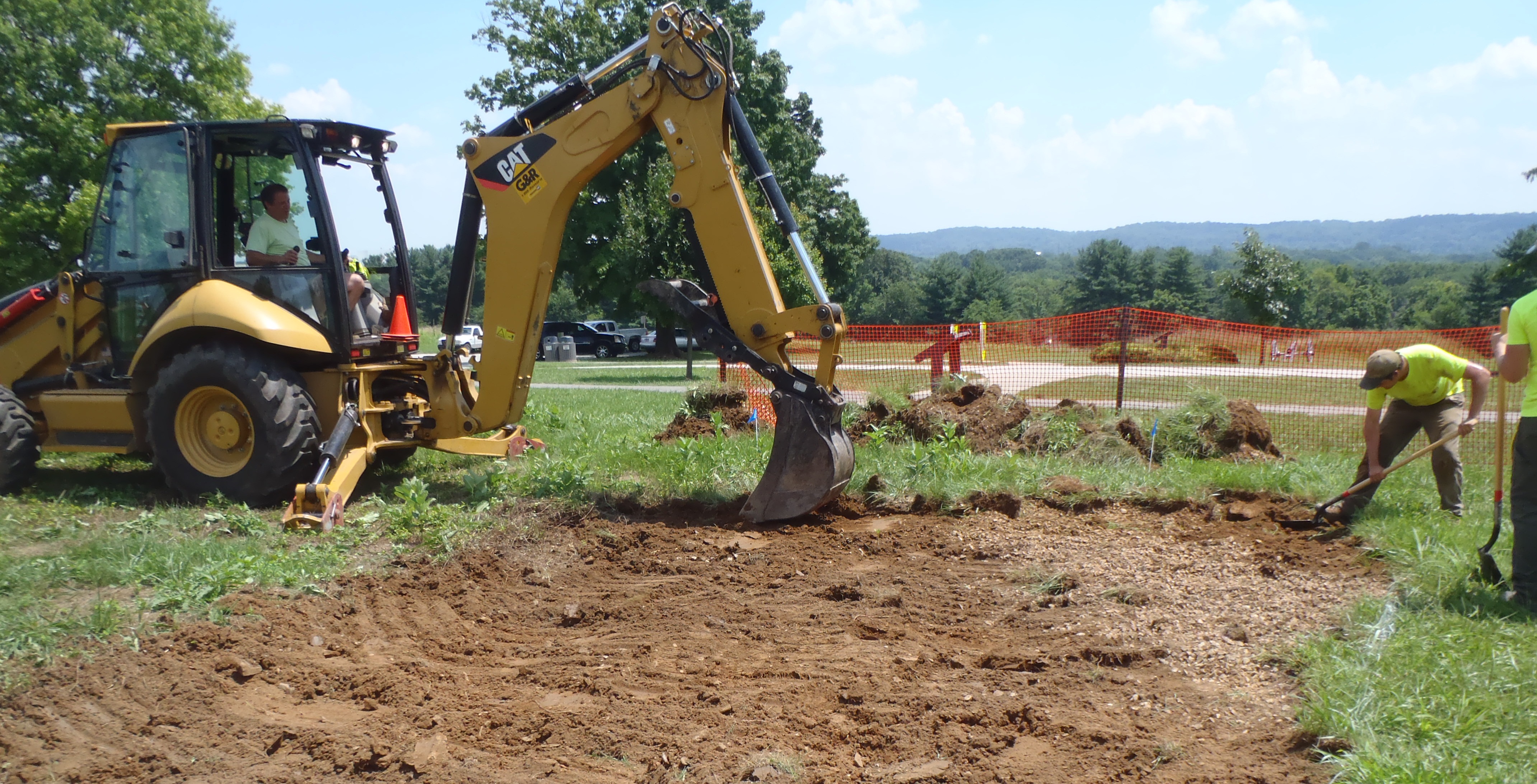 In addition to our work at Muhlenberg's Brigade, we have also worked with other park employees and contractors at the asbestos release remediation site. When working in a historically sensitive area, such as VFNHP, archaeologists often monitor projects that result soil disturbances. Such monitoring allows an experienced archaeologist to be present as the ground is disturbed in order to make sure that archaeologically sensitive material or sites will not be destroyed. While monitoring in the asbestos release site, the excavator uncovered foundation walls of a mid-19th century structure. Once the structure was fully exposed, we took the time to document the structure; including measured drawings, photographs, and GPS points. Although not a Revolutionary War site, the structure helps illuminate the history of Valley Forge as it developed into the mark that we experience today!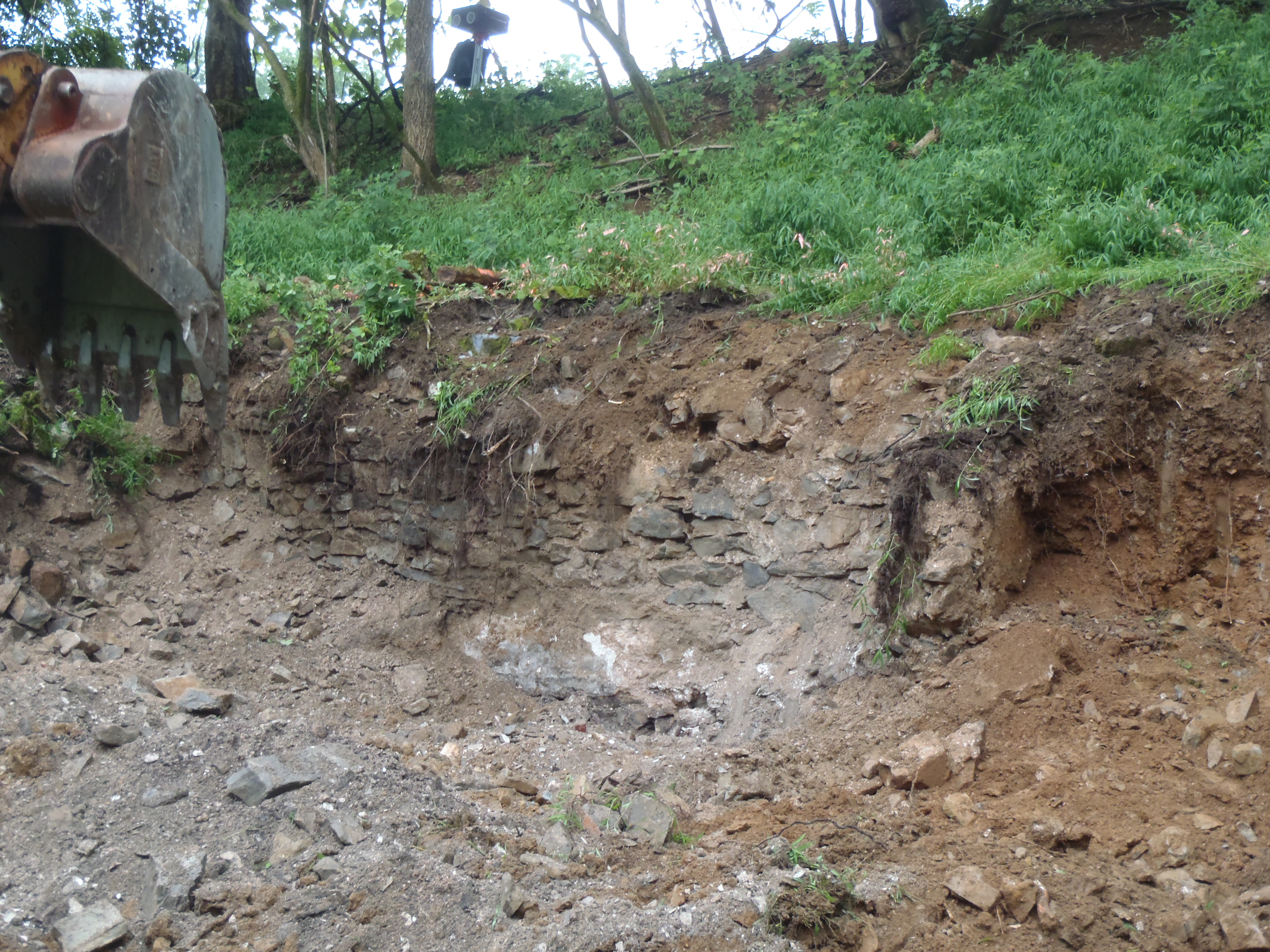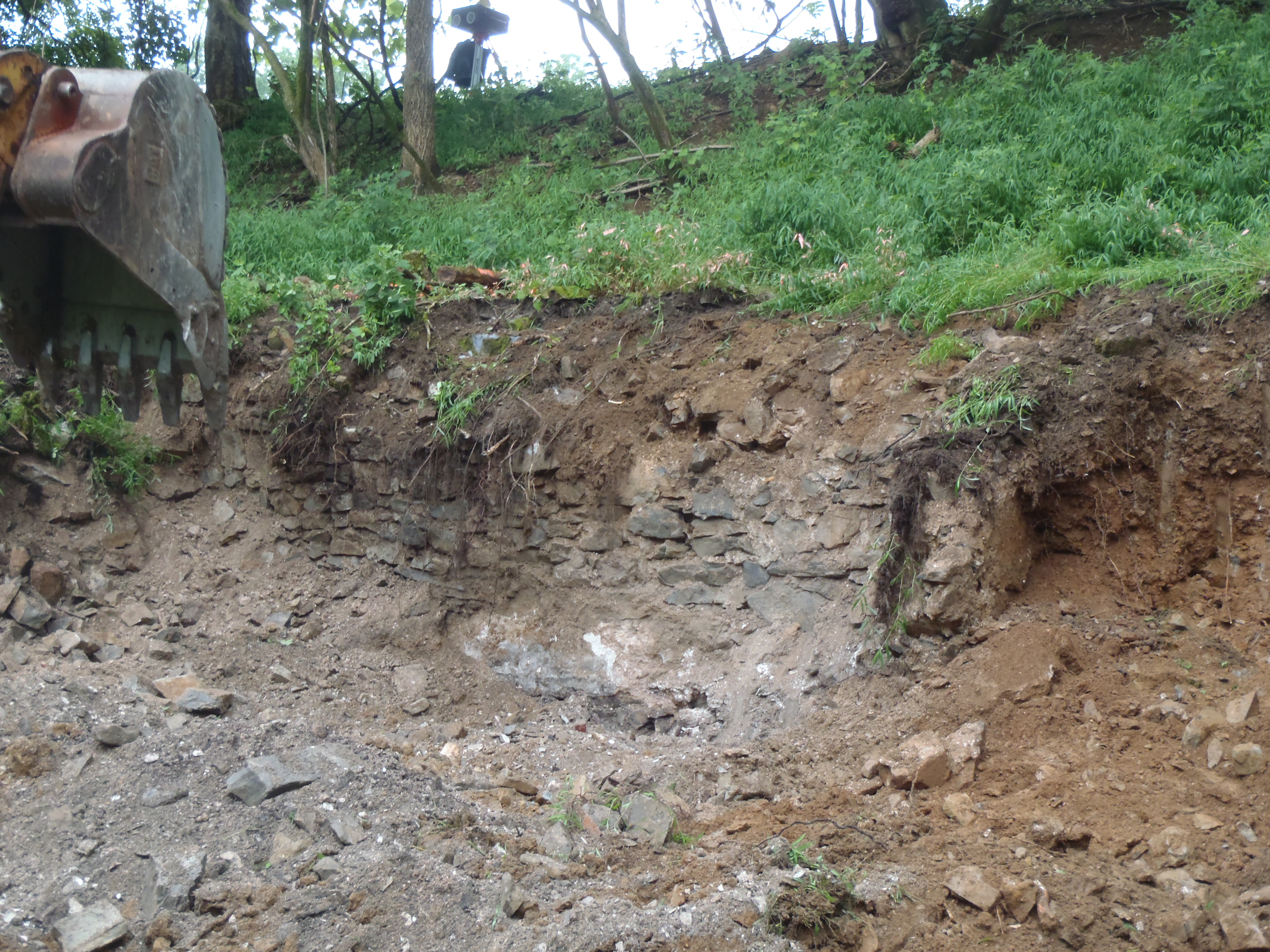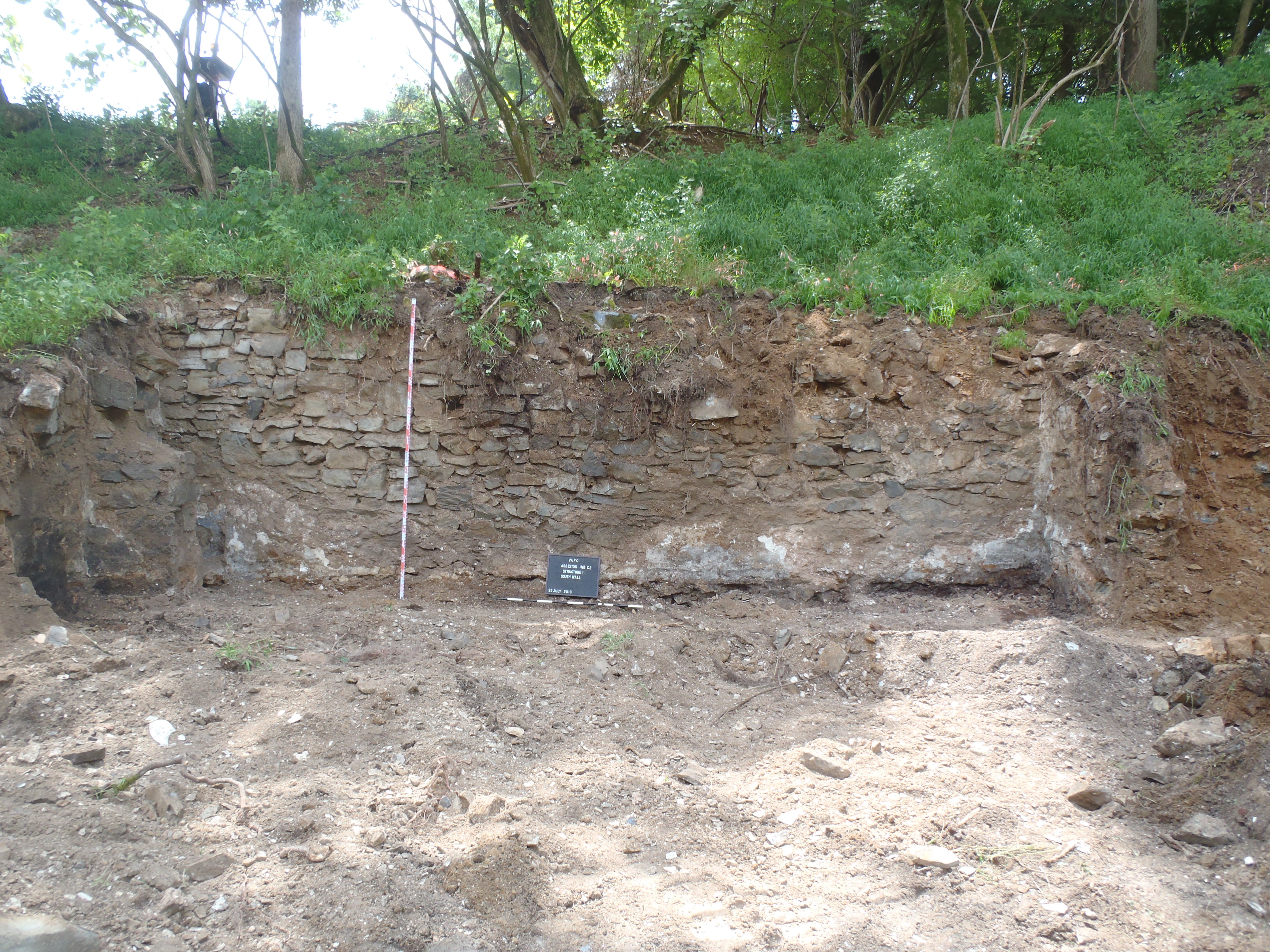 These two examples show that archaeology, mostly a meticulous process, can utilize heavy machinery in certain instances to aid in the collection of archaeological data.