Be A Junior Ranger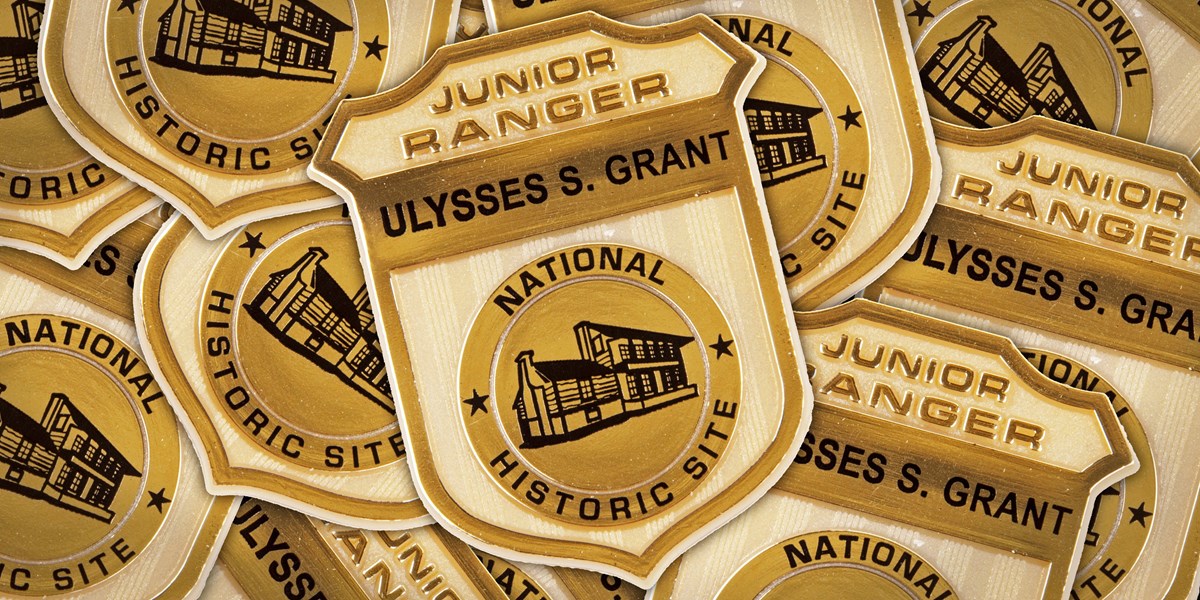 Junior Ranger Activity Books
The park has a free Junior Ranger program, with activity booklets for ages 5-7, 8-10, and 11+.
Junior Ranger candidates must visit the site to see the park film and tour the historic home and museum, in addition to completing several activities from their booklet to earn their very own Junior Ranger badge and certificate.

The site offers a Junior Ranger patch, available for $2.95, to those children completing the Junior Ranger activities at the site. Patches are avilable in the Jefferson National Parks Association gift shop.

If you would like more information on the Junior Ranger activities, please contact us.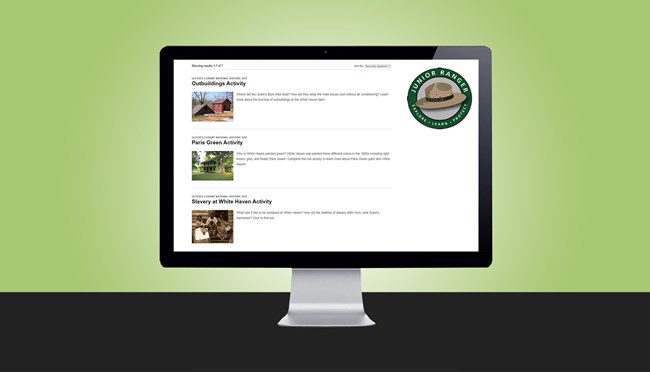 Become a Virtual Junior Ranger
Have fun, learn history, and earn a special virtual Junior Ranger badge! Listed below are a variety of fun activities related to Ulysses S. Grant's life at White Haven. Complete these activities to earn your virtual badge. Your parent, grandparent, scout leader or other adult partner may help you with these. If you need additional help email a park ranger. You can also learn more about Ulysses S. Grant by exploring the History and Culture page on our park website.
Requirements
Ages 5-7: Complete one or more activities.
Ages 8-10: Complete two or more activities.
Ages 11+: Complete three or more activities.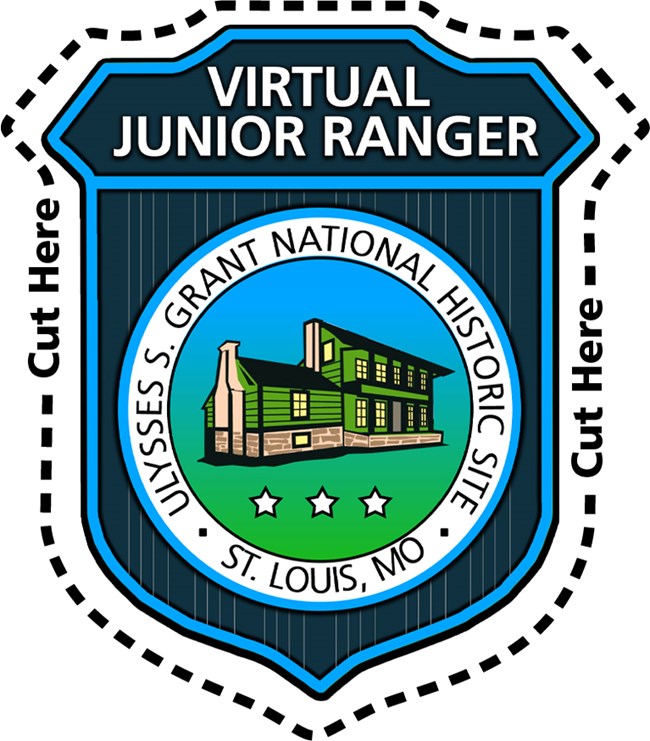 All Finished?
After completing all of the required activities above, right click on this image to download your very own virtual Junior Ranger badge!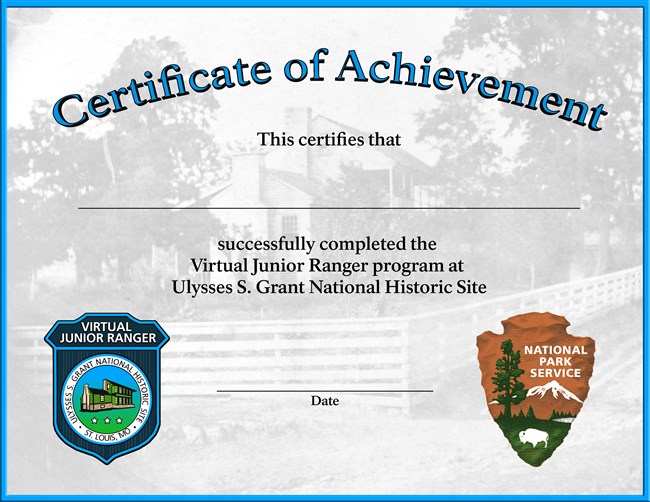 Right click to download or print your Virtual Junior Ranger Program certificate of achievement.