Curricula
Traveling Trunks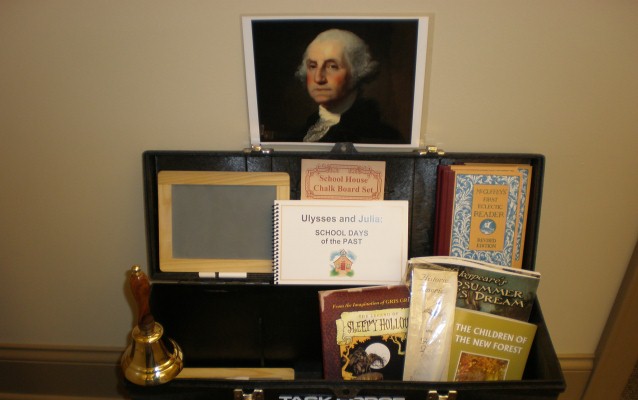 School Days of the Past: Growing Up in the 1830s for Grades 3-5. Compare and contrast schools from the 1830s and today.
Borrowing Instructions
The traveling trunks are available by reservation only. The trunk is available for a period of two weeks after you receive it. Please reserve the trunk as far in advance as possible by calling Ulysses S. Grant National Historic Site at (314) 842-1867 or using the downloadable form.
Borrower is responsible for shipping and return costs, but there is no fee for using the trunk itself.
PLEASE NOTE: Borrower may pick up and return the trunk in person, in which case there will be no charge.
Return Procedures
Place all of the contents inside the trunk. Use the checklist to ensure nothing is missing or damaged.
Place the combination lock on the trunk and make sure trunk is secure.
Return the trunk, either by shipping or physically returning the trunk to:
Ulysses S. Grant National Historic Site
7400 Grant Road
Saint Louis, MO 63123
Details
Subject:

Education, History, Reading, Social Studies

type:

Curricula
Last updated: April 10, 2015