Ulysses S. Grant National Historic Site offers a wide variety of programs for teachers: workshops, on-line lesson plans, field trips, traveling trunks and ranger visits.
Teachers of 4th grade students will be interested in learning about the Every Kid in a Park program. 4th graders can participate in an education program at a national park and earn a free park pass. Our park has funds available to cover the cost of bus transportation. To learn more about the Every Kid in a Park program visit https://www.everykidinapark.gov/
To schedule a field trip, or to learn more about the program options for your students or organization, please contact the Chief of Interpretation at 314-842-1867 ext. 223.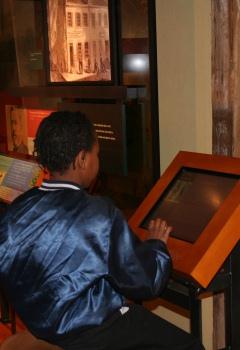 One-stop search for National Park Service Education Materials
Want additional curriculum materials but aren't sure where to look? Use the National Park Service's new Education Portal that allows you to search by keyword, subject, and grade range. Click on this link to begin your search.
Last updated: February 20, 2019