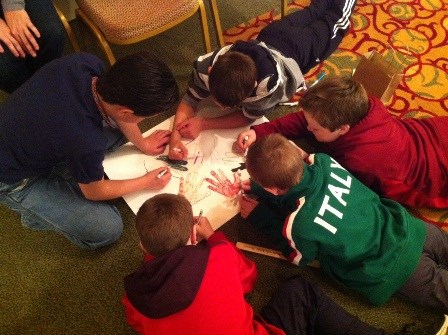 Schedule Your Ranger-led Field Trip
We welcome school groups of all ages. These programs are correlated to Missouri State learning standards and provide students with an engaging learning experience by utilizing the park's cultural resources as teaching tools. Programs are 1 to 3 hours long and are available between 9:00 a.m. and 5:00 p.m. Monday through Friday.
All programs require pre-registration and should be requested early to increase the likelihood of a ranger being available on the day you plan to visit the site. Formal programs as well as custom-designed field trips can be arranged by contacting the Chief of Interpretation at 314-842-1867 ext. 223.