Cultivated and Historic Features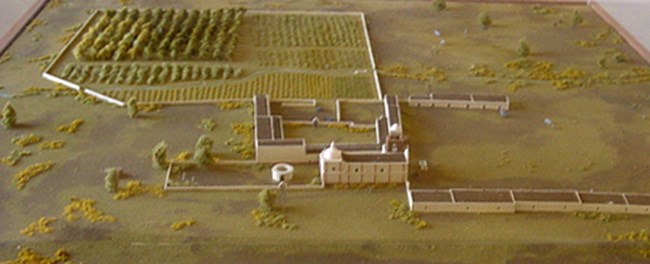 Missions = Farms
Although the priests' primary goal of the mission system was to convert native souls to Catholicism, the success or failure of each mission depended heavily on its ability to sustain its own food supply. Fields of winter wheat, livestock grazing areas, orchards, and gardens were essential to a successful missionization of the New World. Afterall, of what use was an empire that still existed as a "wilderness?"
To that end, large scale agricultural operations were some of the first to mark the turning point between the village of Tumacácori and the mission of Tumacácori.
Today, you can see the restored orchard planted with heritage fruit trees as well as a representative courtyard garden.
Last updated: May 13, 2015